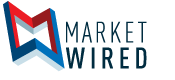 Interblock Names Joshua Marz as Vice President of National Accounts
/EINPresswire.com/ -- LAS VEGAS, NV--(Marketwired - April 19, 2016) - Luxury gaming manufacturer Interblock® has appointed Joshua Marz as Vice President of National Accounts, based in the company's North American headquarters in Las Vegas. Marz will oversee strategic sales for the company's corporate and multi-jurisdiction accounts and is responsible for providing sales support to those customers.
Marz joins Interblock from Scientific Games Corp., formerly Bally Technologies, formerly Shuffle Master, where he held various positions, most recently serving as Vice President of Corporate Accounts. In that role, he provided sales support to the company's top tier global customers, negotiated pricing for its table product, and provided strategic direction for its global sales team. Prior to that role, Marz was the Vice President of Product Management for five years, where he managed five product managers and oversaw the development and global launch of various shuffler, table game, and electronic table game products. In addition, he was Product Manager of the company's flagship shuffler division for four years.
Interblock Global CEO John Connelly said, "Josh's previous experience in working with some of the largest corporate operators in the world and electronic table games will prove extremely valuable to our future success. Our customers will value Josh's knowledge and the expertise he brings to the electronic table gaming sector. We are very excited to welcome Josh to the Interblock team and look forward to his success with the company."
Marz brings over 15 years of sales, marketing and product management experience to Interblock.
Join Interblock on Facebook, LinkedIn, Twitter and YouTube.
About Interblock
Interblock® is a worldwide leading developer and supplier of luxury electronic table gaming products. Its multi-player gaming devices set industry standards and provide the ultimate in luxury interactive entertainment experiences. The Interblock brand is globally recognized for diamond quality gaming solutions and technical support in more than 166 jurisdictions. Interblock's exclusive collection of fully and semi-automated electronic gaming tables and video gaming solutions provide casinos, arcades and gambling halls with superior product performance and their guests with an unforgettable gaming experience. For more information, visit www.interblockgaming.com or call +1 (702) 260-1384. 
Contact: 
Bethany Kozal
Bethany.Kozal@interblockgaming.com
+1 (702) 260-1384