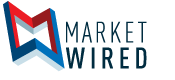 Thousands of Programs and Services Just a Click Away as United Ways Prepare to Bring bc211 Online Services to the Entire Province
/EINPresswire.com/ -- VANCOUVER, BRITISH COLOMBIA -- (Marketwired) -- 04/19/16 -- United Ways in BC are preparing to bring access to core online services for bc211 to everyone across the province in the year ahead. bc211 provides a gateway to community, social, non-clinical health and government services. Citizens will be able to navigate the complex network of human services quickly and easily, 24 hours a day and 7 days a week through the bc211 website which will also be optimized for mobile devices and feature live web chat capabilities.
Individuals and families looking for assistance often do not know where to turn. bc211 will connect people to information about:


--  Basic human needs such as housing, food banks, shelters, clothing depots
--  Services for children, youth and families such as childcare
--  Mental health and addiction services
--  Assistance for people with disabilities, seniors and newcomers to Canada
--  Employment support


bc211 is a source British Columbians can trust when seeking information and services to deal with life's challenges. bc211 connects people to a real person, a specialist who can give support when appropriate, and provide the individual with options to build a road map on how to get help.
In 2010, United Way Lower Mainland (UWLM) launched the bc211 website, phone and text capabilities in the Lower Mainland. Since that time they have expanded the services to include Squamish-Lillooet, Sunshine Coast and the Fraser Valley Regional Districts. In the 2015/16 fiscal year, bc211 received 236,000 visits to the online resource directory and saw a 40% increase in queries from the previous year. Bc211 also answered 56,000 phone calls, over 350 text messages and made 66,000 referrals to community agencies for help. The top 3 reasons for calling bc211: housing and homelessness, substance use and violence/domestic abuse.
There are 11 United Ways operating in BC including United Way of the Lower Mainland and these organizations are excited to come together to build on the success of UWLM and bring bc211 online services to the entire province. This project showcases the collaborative nature of United Ways to benefit local communities.
United Way Centraide Canada received approval from the Canadian Radio-television and Telecommunications Commission to use 211 for community, social, government and non-clinical health information in 2001. Since that time United Ways across the country have responded and the network includes: Alberta 211, New Brunswick 211 (online only), Nova Scotia 211, Nunavut 211, Quebec 211, Ontario 211, SK 211 (online only) and bc211 (to date: phone, text and website directory specific to the Lower Mainland, Squamish-Lillooet, Sunshine Coast and the Fraser Valley Regional Districts). Currently, approximately 60% of Canadians have access to 211 and United Way Centraide Canada remains committed to bringing 211 to all Canadians.
In order to expand the current bc211 website, a service directory database will be built to accommodate new records from across the province and the website will be optimized for mobile devices and a live web chat feature will be developed. Preparation for this work is underway and further information on the development timeline will be available in the coming months. The intent is to launch this online service in the first quarter of 2017.
"Collectively the United Ways of British Columbia recognize how access to information can help change lives. It is this vision and willingness to support communities across this province that has led to the provincial expansion of the Red Book Online, our resource database. bc211 is looking very forward to working in partnership with the United Ways to connect individuals and families to resources and community services throughout British Columbia," says Sandy Biggerstaff, Manager of Operations, bc211.
"211 is a very important project to United Way Centraide Canada and it is an exceptional tool to support vulnerable people across the country. We are thrilled to see British Columbia come on board to help us reach our goal to bring 211 to all Canadians," says Bill Morris, National Director, 211 at United Way Centraide Canada.
"Sometimes the biggest barrier to getting help is knowing where to get it," said Michael McKnight, President & CEO, United Way of the Lower Mainland. "That's why we helped develop bc211 and continue to be a major funder of the free 24/7 help line. Every hour of every day, people need help finding services - from finding a homeless shelter, to securing daycare for a child, to home care support for an aging parent. bc211 is a great resource to let people know they aren't alone."
Contacts:
Jennifer Young
Communications
United Way of the Lower Mainland
Ph: 604-268-1333
Cell: 604-309-3937
jennifery@uwlm.ca

Sandy Biggerstaff
Manager of Operations, bc211
Ph: 604-708-4060
Cell: 604-828-2860
sandy@bc211.ca

Bill Morris
National Director, 211 Canada & Public Policy
United Way - Centraide Canada
Ph: 613-218-0353
1-800-267-8221 x 2368
btmorris@unitedway.ca