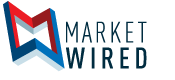 Study: UnitedHealthcare's Exit From Government Marketplaces Could Increase Obamacare Premiums
Premiums Could Increase 6 Percent to 19 Percent in Certain Counties
/EINPresswire.com/ -- MOUNTAIN VIEW, CA -- (Marketwired) -- 04/19/16 -- A study by AgileHealthInsurance.com shows unsubsidized premiums in certain counties could rise dramatically with UnitedHealthcare's exit from Obamacare exchanges after 2016. UnitedHealthcare, the largest health insurer in the United States, said today it will limit its participation in public exchanges next year to a "handful" of states due to the poor financial performance of its Obamacare exchange plans.
In December, AgileHealthInsurance analyzed the costs for on-exchange Obamacare plans from UnitedHealthcare and other insurers in the 38 states using HealthCare.gov. The analysis, based on 2016 data, shows that UnitedHealthcare often offers the lowest-cost bronze, silver or gold plan. In fact, in counties where UnitedHealthcare sells the least expensive option, premiums for the lowest-cost plan would increase 6 percent-19 percent for unsubsidized consumers, depending on the metal level, if UnitedHealth exits the market.
"Several large insurers have struggled to make exchanges plans work financially, which suggests they may request unprecedented rate hikes for 2017 or, like UnitedHealthcare, exit various state exchanges," said Sam Gibbs, executive director of AgileHealthInsurance.com. "The millions of Americans who lack government or employer subsidies for health insurance will be most vulnerable in this market."
Silver plans are the most popular type of Obamacare plan with 67 percent of enrollees selecting them during the 2015 open enrollment period. In the coverage areas where UnitedHealthcare sells the least expensive silver plan, the price of the least expensive silver plan would increase 10 percent if UnitedHealthcare exits Obamacare exchanges and current or new carriers do not enter the exchanges with similarly priced products. In dollars, the monthly price of the least expensive silver plan would increase by the following amounts:
Age 30: $26.41 per month increase
Age 40: $29.74 per month increase
Age 50: $41.57 per month increase
Age 60: $63.16 per month increase
A recent study by HealthPocket Inc. estimated that up to 33 million people nationwide are in the unsubsidized health insurance market, where they lack premium assistance from the government or employers.
AgileHealthInsurance is the Internet's first site dedicated to helping consumers understand the benefits of term health insurance. These plans are the culmination of extensive research on health insurance needs in the Affordable Care Act era. AgileHealthInsurance also provides best-of-class plan comparison and online enrollment tools to accompany these new plans. Additional information can be found at www.AgileHealthInsurance.com.
CONTACT:
Amy Fletcher
720-350-3144
Email Contact