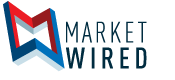 Siyata Mobile Signs Definitive Agreement to Acquire Signifi Mobile Inc.
Accretive Transaction Increases Revenue, Margins and North American Presence
/EINPresswire.com/ -- TORONTO, ON--(Marketwired - April 19, 2016) - Siyata Mobile Inc. (the "Company" or "Siyata") (TSX VENTURE: SIM) (OTC PINK: SIMFF) is pleased to announce it has entered into a share purchase agreement (the "Purchase Agreement") to acquire all of the issued and outstanding shares of Signifi Mobile Inc. ("Signifi"), a profitable Montreal-based company that manufactures, markets, and sells Uniden® cellular signal boosters and accessories across Canada and the United States (the "Transaction").
Acquisition Highlights
Highly accretive transaction with a complementary product line and procurement of Signifi's proven revenue and strong sales growth (3 year 45% CAGR, $3.5M March 31, 2016 year end revenue).
Following completion of the transaction, Siyata projects a significant increase in revenue and higher blended margins with approximately 40% of revenue coming from North America.
Strategic alliance with Uniden®, a world-wide recognized communication brand, giving Siyata and its devices a sustainable competitive advantage in brand awareness in a large-scale market.
Siyata will gain immediate access to Signifi's sales and business infrastructure with over 50 leading dealers and retailers across North America including Costco, BestBuy, Amazon, The Source and more.
Signifi's North American distribution introduces immediate sales channels for Siyata's connected-vehicle devices, while Siyata's distribution partners open up sizable underserved global markets for Signifi's product line.
Transaction to be financed out of Company treasury, no financing dilution required to close.
The Uniden® U60, U65 and U70 cellular booster kits greatly enhance indoor cellular signal coverage, while the UM50 is highly complementary to Siyata's connected vehicle devices to increase cellular coverage in commercial fleets, cars, RVs and other means of transportation. 
Available online and in over 50 leading dealers and retailers across North America, Signifi brings an established North American component to Siyata Mobile's growth strategy. Signifi sells to cellular dealers across Canada that specialize in providing solutions to consumers and corporations in remote areas looking for better coverage; quite often Signifi sells to the same end user as Siyata, including RCMP and government offices.
In tandem with Signifi, Siyata is targeting a very large-scale market of users that experience poor or weak cell phone coverage in buildings, in remote locations where coverage is spotty, or while on the go. In North America, 80% of cellular calls are made indoors, the area with the lowest probability of cellular coverage, leaving ~75M homes experiencing dropped calls and slow download speeds. 
Upon closing of the transaction, Siyata will be moving its head office to Montreal.
Marc Seelenfreud, CEO of Siyata, states, "Our goal has been to grow sales organically as well as through acquisitions; Signifi is a natural fit for Siyata as they address similar markets that we target and provide a great opportunity to capture market share in both Canada and the US. Most importantly, Signifi has an excellent entrepreneurial team that will be a major asset to us and I am confident that together we will build Siyata into a leading global vendor of innovative cellular products. This is a very exciting time for the Company and our shareholders as we welcome the Signifi team into the Siyata family."
Justin Gold, Signifi Founder, comments, "We are very proud of our achievements to date having helped thousands of consumers and businesses across North America fix their cellular signals. Our products are available at all major North American retailers and key dealerships in the commercial space, and will leverage this network to jointly grow our sales. Although lost cellular communication remains a relatively unknown issue, demand continues to accelerate for cellular boosting technologies in buildings and in transportation. We are excited about adding Siyata's depth and experience in the telecom space to deliver on our objectives."
Transaction Details
Pursuant to the terms of the Purchase Agreement, the Company will pay the principals of Signifi (the "Selling Shareholders") $200,000 and issue 1,000,000 common shares of Siyata (each, a "Siyata Share") on closing of the Transaction. An additional $150,000 cash is payable to the Selling Shareholders on the first anniversary of the closing date. The Company has agreed to issue up to an additional 1,000,000 Siyata Shares to the Selling Shareholders on the first, second and third anniversaries of closing. The Selling Shareholders may elect to receive up to $450,000 of such consideration in cash. Up to an additional $125,000 in cash and up to an additional 1,400,000 Siyata Shares are issuable to the Selling Shareholders if Signifi meets certain annual revenue and gross profit targets as described in the Purchase Agreement.
All securities issued in connection with the Transaction will be subject to a four-month-and-a-day hold period. Closing of the Transaction is conditional on the satisfaction of certain customary closing conditions including the approval by the TSX Venture Exchange. The Transaction constitutes a "related party transaction" of Siyata pursuant to the provisions of Multilateral Instrument 61-101. The Company intends to rely upon exemptions from the requirement to obtain a formal valuation and minority shareholder approval.
About Siyata
Siyata Mobile Inc. is a leading global developer and provider of a vehicle-mounted communications platform over advanced mobile networks. Siyata's customers include cellular operators, commercial vehicle technology distributors, and fleets of all sizes in Canada, the US, Europe, Australia, and the Middle East.
Siyata's "Connected-Vehicle" devices and accessories are specifically designed for professional fleets such as trucks, vans, buses, ambulances, government cars and more. Siyata aims to provide greater mobile connectivity for professional drivers and facilitate replacement of the current in-vehicle, multi device status quo with a single device that incorporates voice, data, and fleet management solutions. Visit www.siyatamobile.com to learn more.
On Behalf of the Board of Directors of:
SIYATA MOBILE INC.
Marc Seelenfreund
CEO and Director
Neither TSX Venture Exchange nor its Regulation Services Provider (as that term is defined in policies of the TSX Venture Exchange) accepts responsibility for the adequacy or accuracy of this release.
This news release may include forward-looking statements that are subject to risks and uncertainties. All statements within, other than statements of historical fact, are to be considered forward looking. Although the Company believes the expectations expressed in such forward-looking statements are based on reasonable assumptions, such statements are not guarantees of future performance and actual results or developments may differ materially from those in forward-looking statements. Factors that could cause actual results to differ materially from those in forward-looking statements include market prices, continued availability of capital and financing, and general economic, market or business conditions. There can be no assurances that such statements will prove accurate and, therefore, readers are advised to rely on their own evaluation of such uncertainties. We do not assume any obligation to update any forward-looking statements except as required under the applicable laws.
Investor Relations:
Arlen Hansen
Kin Communications
1-866-684-6730
SIM@kincommunications.com