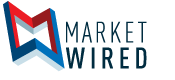 Distinguished Visiting Scholar Dianne McIntyre Debuts "Journey to Memory Falls" April 21-24 at Spelman College
Dance Drama Features a Reading by Tony Award Nominated Playwright/Poet Ntozake Shange
/EINPresswire.com/ -- ATLANTA, GA--(Marketwired - April 19, 2016) - Childhood memories and storytelling are the core elements of Spelman College Distinguished Visiting Scholar Dianne McIntyre's culminating performance "Journey to Memory Falls," April 21-24.
The dancer/choreographer, who has been in residence at the College since August 2015, has created a debut performance that blends personal narrative and modern dance around a corps of students who will share their stories on a stark and at times dramatically-lit stage. The production also features a reading by poet/playwright Ntozake Shange, author of the Tony Award nominated "for colored girls who have considered suicide/when the rainbow is enuf." Shange will recite from her newest choreopoem "lost in language and sound: or how I found my way to the arts: essays," her autobiography of becoming an artist.
The inspiration for "Journey to Memory Falls" is two-fold, explained McIntyre. It derives from her fascination over the last 12 years with developing "dance-driven dramas" based on authentic, actual narratives of individuals. Her time spent at Spelman has also had notable influence on her creative process.
"Being in this environment, I have been inspired by the energy of my students and by the conversations I've had over the months with students," said McIntyre. "All of this combined made me wonder about their background and how they came to be who they are."
The cast of 12 students are: (Spelman): Ashleigh Armstrong, C'2019; Amber Clunie, C'2019; Ve'lesa Dunlap, C'2017; Michaela Johnson, C'2016; Alexis Jones, C'2019; Cierra Jones, C'2017; Lauryn Lawrence, C'2019; Michaela McKinney, C'2019; and Aliyah Miller, C'2018; (Clark Atlanta University): Qadry Manns, C'2017; and (Morehouse College): Frederick Moss, C'2017; and George Watkins, C'2016. Several of the students are drama and dance majors, and others wanted to be part of "Journey to Memory Falls" simply because they have a passion for performing.
Cierra Jones, a Spelman junior who aspires to perform on Broadway, studied under McIntyre while in a National Black Arts Festival production of "Doxology" at the College a couple of years ago. She was eager for the chance to work with the visiting scholar again. "Ms. McIntyre taught me so much about movement and her aesthetic," recalled Jones. "She's very inspiring. I wanted to be around her and learn from her."
"Being in this production has taught me how to multi task as a dancer and actress," added Jones. "It's also helped me to fully embody and embrace my own childhood story, and the fun I had growing up in my neighborhood. Those times influenced who I am today -- a performer who loves to dance, since I was five-years-old, and be on stage."
Another member of the Spelman community involved in the dance drama is Ralph Jones III, senior lecturer and musical director of the Spelman Jazz Ensemble, who created original music for "Journey to Memory Falls." Others on the creative team are Blythe Winger, assistant professor, Department of Drama and Dance (costume designer); Andre Allen (lighting); Lisa Watson (stage manager); and R. Paul Thomason, assistant professor, Department of Drama and Dance (set designer).
"Journey to Memory Falls" marks the first time McIntyre and Shange, who have collaborated for more than four decades, have performed together at Spelman.
"Ntozake coming to Spelman means a lot to me," said McIntyre. "Since I have had this special residency at Spelman, she was the first person I thought of to come into this environment that has been supportive of me, to share her brilliance, creativity and wisdom with my Spelman family."
In advance of the culminating event, McIntyre and Shange will be joined by Aku Kadogo, a Spelman visiting scholar, for "three colored girls: A Conversation," Tuesday, April 19 at 6 p.m. in the Camille Olivia Hanks Cosby, Ed.D., Academic Center Auditorium. Kadogo was in the original Broadway production of "for colored girls who have considered suicide/when the rainbow is enuf" and McIntyre choreographed the television adaptation of the play. The three will discuss their collaborative theatrical work as well as their perspectives about the state of women of color in the arts.
"Journey to Memory Falls"
April 21-23, 8 p.m.
April 24, 3 p.m.
John D. Rockefeller Fine Arts Building
Baldwin Burroughs Auditorium GPS Address: 440 Westview Drive, Atlanta 30310
The conversation with McIntyre, Shange and Kadogo, and "Journey to Memory Falls" are free and open to the public. "Journey to Memory Falls" has been made possible by the Office of the Provost. For more information, visit www.spelman.edu.
About Spelman College
Founded in 1881, Spelman College is a highly selective, liberal arts college widely recognized as the global leader in the education of women of African descent. Located in Atlanta, Ga., the College's picturesque campus is home to 2,100 students. Outstanding alumnae include Children's Defense Fund Founder Marian Wright Edelman, Sam's Club CEO Rosalind Brewer, Former Acting Surgeon General and Spelman's first alumna President Audrey Forbes Manley, Harvard University professor Evelynn Hammonds, author Pearl Cleage and actress LaTanya Richardson Jackson. For more information, visit www.spelman.edu.
The following files are available for download:
Audrey Arthur
Spelman College Office of Communications
(404) 270-5892 office
aarthur3@spelman.edu