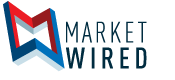 CORRECTION FROM SOURCE: Aberdeen Files NI43-101 Technical Report on the Smokey Hills Platinum Mine
/EINPresswire.com/ -- TORONTO, ONTARIO -- (Marketwired) -- 04/19/16 -- This document corrects and replaces the release sent on April 18, 2016 at 7:00 am ET. The corrected release follows.
As a result of a review by staff of the Ontario Securities Commission, we are issuing the following news release related to the filing of a technical report on the Smokey Hills Platinum Mine, ABERDEEN INTERNATIONAL INC. ("Aberdeen", or the "Company") (TSX: AAB) has filed a National Instrument 43-101 ("NI 43-101") technical report on its Smokey Hills Platinum project in South Africa.
The independent technical report, entitled "A Technical Report on the Smokey Hills Platinum Mine, Limpopo Province, South Africa - Update" (the "Technical Report"), effective date April 1, 2016, was prepared for Aberdeen by Minxcon (Pty) Ltd. The Technical Report is available under the Company's profile on SEDAR at www.sedar.com and on the Company's website at www.aberdeeninternational.ca.
Qualified Persons
Mr. NJ Odendaal, Pr.Sci.Nat, FSAIMM, MGSSA, and Director of Minxcon (Pty) Ltd, who is independent of the Company and a qualified person as defined under NI 43-101, supervised and is responsible for the technical report filed with this press release.
Cautionary Notes
Except for statements of historical fact contained herein, the information in this press release constitutes "forward-looking information" within the meaning of Canadian securities law. Such forward-looking information may be identified by words such as "plans", "proposes", "estimates", "intends", "expects", "believes", "may", "will" and include without limitation, statements regarding, proceeds to be received on closing or subsequently, the ability of the Company to generate additional value for shareholders as a result of such transactions, past success as an indicator of future success; net asset value of the Company; the potential of investee companies and the appreciation of their share price; the Company's plan of business operations; industry opportunities and dynamics and anticipated returns. There can be no assurance that such statements will prove to be accurate; actual results and future events could differ materially from such statements. Factors that could cause actual results to differ materially include, among others, metal prices, competition, financing risks, acquisition risks, risks inherent in the mining industry, and regulatory risks. Most of these factors are beyond the control of the Company. Investors are cautioned not to put undue reliance on forward-looking information. Except as otherwise required by applicable securities statutes or regulation, the Company expressly disclaims any intent or obligation to update publicly forward-looking information, whether as a result of new information, future events or otherwise.
Contacts:
Aberdeen International Inc.
Rob Hopkins
Manager, Investor Relations
+1 416-861-5899
info@aberdeeninternational.ca

Aberdeen International Inc.
David Stein
President and Chief Executive Officer
+1 416-861-5812
dstein@aberdeeninternational.ca
www.aberdeeninternational.ca