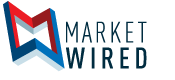 Magellan Jets Offers up to 6 Free Hours Aboard the Gulfstream G450
Premier Aviation Company Magellan Jets Grants Unparalleled Access to the Private Jet Industry's Most Luxe Accommodations
/EINPresswire.com/ -- BOSTON, MA -- (Marketwired) -- 04/19/16 -- One of the only companies in the industry to offer jet specific membership programs has made one of their most luxurious aircraft available with an added bonus. For a limited time only, Magellan Jets is giving away up to 6 free hours with the purchase of a Gulfstream G450 membership.
Through Magellan's jet specific programs, customers will have access to the plane Forbes Custom touted as a "business aviation icon." Fully euqipped with a satellite phone, WIFI availability, printer and fax on-board, the G450 is a business traveler's dream. As 100% fresh oxygen circulates throughout the cabin every two minutes, passengers will enjoy increased productivity and alertness. However, with ample square footage to rest and relax, the weary traveler can feel right at home with a spacious cabin, two areas for a bed, and a full-size lavoratory. The go-to jet for long-range flights can fly 8 hours nonstop from New York City to Sao Paulo, Brazil so passengers can reach multiple countries in one day.
Along with up to six free hours, the G450 membership will give customers access to the most carefully selected and highest rated flight crews in the Magellan Jets Preferred Network. FAA certificated pilots are staffed 24/7/365 and aircraft are guaranteed withiin 8 hours notice.
For more information about the Gulfstream G450 Package, click here.
Magellan Jets is a leader in private jet travel with over 30 years of aviation experience. At the forefront of their reputation is the superb quality of service and safety, which they provide. With a wide variety of membership programs as well as point-to-point charter services, clients are advised on the best option for their specific needs. Benefits of a membership include no repositioning charges, guaranteed aircraft availability with as little as ten hours notice, inclusive gourmet catering, and V.I.P. ground transportation. Magellan Jets' Flight Support department is available 24/7 to provide services such as weather tracking, itinerary changes, and personalized in-flight entertainment. Magellan Jets has operations worldwide and offers flights in the Continental U.S., the Caribbean, Bermuda, Mexico, and Europe. 877-550-JETS, http://www.magellanjets.com.
Media Contact:
Kelly O'Shea
KOPR
Email Contact
(646) 375-2345