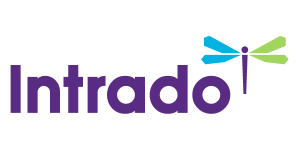 SHAREHOLDER ALERT: Pomerantz Law Firm Reminds Shareholders with Losses on their Investment in Navient Corporation of Class Action Lawsuit and Upcoming Deadline – NAVI
/EIN News/ -- NEW YORK, March 26, 2016 (GLOBE NEWSWIRE) -- Pomerantz LLP announces that a class action lawsuit has been filed against Navient Corporation ("Navient" or the "Company") (NASDAQ:NAVI) and certain of its officers. The class action, filed in United States District Court, District of Delaware, and docketed under 16-cv-00075, is on behalf of a class consisting of all persons or entities who purchased Navient securities between May 9, 2014 and February 5, 2016 inclusive (the "Class Period"). This class action seeks to recover damages against Defendants for alleged violations of the federal securities laws under the Securities Exchange Act of 1934 (the "Exchange Act"). 

If you are a shareholder who purchased Navient securities during the Class Period, you have until April 11, 2016 to ask the Court to appoint you as Lead Plaintiff for the class. A copy of the Complaint can be obtained at www.pomerantzlaw.com. To discuss this action, contact Robert S. Willoughby at rswilloughby@pomlaw.com or 888.476.6529 (or 888.4-POMLAW), toll free, ext. 9980. Those who inquire by e-mail are encouraged to include their mailing address, telephone number, and number of shares purchased.
Navient provides financial products and services in the United States. The company operates in four segments: Federal Family Education Loan Program ("FFELP") Loans, Private Education Loans, Business Services, and Other. The Company provides FFELP loans and servicing for FFELP loan portfolios; and servicing and asset recovery services for loans on behalf of guarantors of FFELP loans, guaranty agencies, higher education institutions, the United States Department of Education, and other federal clients, as well as states, courts, and municipalities. Navient also acquires, finances, and services private education loans.
The Complaint alleges that throughout the Class Period, defendants made materially false and misleading statements regarding the Company's business, operational and compliance policies. Specifically, defendants made false and/or misleading statements and/or failed to disclose that: (i) the Company's loan servicing practices were not in compliance with applicable federal regulations; (ii) the Company's non-compliance with federal regulations could subject Navient and its subsidiaries to restitution, civil monetary penalties, and corrective actions; and (iii) as a result of the foregoing, Navient's public statements were materially false and misleading at all relevant times. 
On August 24, 2015, post-market, the Company reported that on August 19, 2015, the Company's wholly-owned subsidiary Navient Solutions, Inc. ("NSI") had received a Notice and Opportunity to Respond and Advise ("NORA") letter providing notice that the CFPB's Office of Enforcement was considering recommending that CFPB take legal action against NSI related to a previously disclosed investigation regarding assessing late fees on student loans and other related misconduct, and that the CFPB might seek restitution, civil monetary penalties, and corrective action against NSI.  
On this news, the Company's shares fell $1.01, or nearly 7.73% to close at $12.05 on August 25, 2015. 
On February 6, 2016, U.S. presidential candidate Hillary Clinton directed public attention to the subject of the CFPB's investigation of Navient during a speech at New England College in Henniker, New Hampshire, stating that Navient's "behavior is outrageous" and that the Company has been "misleading people" and "doing some really terrible things." 
On this news, Navient stock fell $0.57, or 5.99%, to close at $8.94 on the following trading day, February 8, 2016.
The Pomerantz Firm, with offices in New York, Chicago, Florida, and Los Angeles, is acknowledged as one of the premier firms in the areas of corporate, securities, and antitrust class litigation. Founded by the late Abraham L. Pomerantz, known as the dean of the class action bar, the Pomerantz Firm pioneered the field of securities class actions. Today, more than 70 years later, the Pomerantz Firm continues in the tradition he established, fighting for the rights of the victims of securities fraud, breaches of fiduciary duty, and corporate misconduct. The Firm has recovered numerous multimillion-dollar damages awards on behalf of class members. See www.pomerantzlaw.com
CONTACT:
Robert S. Willoughby
Pomerantz LLP
rswilloughby@pomlaw.com