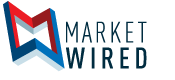 Louisville Marketing Solutions Announces Grand Opening
/EINPresswire.com/ -- LOUISVILLE, KY -- (Marketwired) -- 03/25/16 -- Blake Presley, Director of Operations for Louisville Marketing Solutions, is eager to announce the company's grand opening in Louisville, Kentucky. The promotional marketing firm is projected to be one of the fastest growing companies in the state of Kentucky in 2016.
Blake was a breakthrough entrepreneur in his organization, achieving the title of Director of Operations within 5 months of his start date. He quickly made a name for himself as he consistently received recognition from national clients for his production. Because of his rapid growth, two of the largest, multi-million dollar clients offered Louisville Marketing Solutions the opportunity to represent them in the previously untouched city of Louisville.
While Blake anticipates Louisville Marketing Solutions will expand four times before the end of the year, as projections suggest that is a modest goal for the organization. Within two months of opening, Blake is assisting Dan Wright in an expansion to Fort Collins, Colorado. A second expansion is also on the horizon as Blake prepares to assist Connor Kronberg in his expansion to Portland, Oregon on June 15th.
To further the development of the organization, Louisville Marketing Solutions is seeking to hire five entry level Manager Trainees in order to achieve their expansion goals. Management Trainees will be trained by Louisville Marketing Solutions to serve best in class service for their national, multi-million dollar clients.
Blake explains, "We are looking for four key factors in an individual. Professionalism, a positive attitude, a great work ethic and an unyielding student mentality are the key to success in this business. We are willing to provide a fully paid training program and a 100% merit based growth opportunity. If an individual is willing to work hard, we are willing to provide the motivation." The management team also suggests individuals with a competitive nature will thrive in their team oriented atmosphere.
"The opportunity that we offer is truly unique," says Blake. "Our associates get to see, from start to finish, how to successfully expand and continue production in a new location. Because Louisville Marketing Solutions is starting from square one, our employees have the opportunity to shine and transition into a partnered role, much like I did."
As spring approaches, Louisville Marketing Solutions turns up the heat and is eager to take their clients reach to new heights in Louisville, Kentucky. For more information on career opportunities, visit www.louisvillemarketingsolutions.com.
Contact Information:
Louisville Marketing Solutions
8912 Stone Green Way
SUITE 201
Louisville, KY
Email Contact
502-416-2732