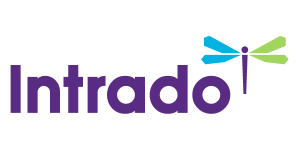 Royal Financial Announces Progress on Park Bancorp Acquisition and $26.8 Million Sale of Distressed and Other Assets
/EIN News/ -- CHICAGO, March 25, 2016 (GLOBE NEWSWIRE) -- Royal Financial, Inc. (the "Company") (OTCQX:RYFL) today announced the execution of a definitive agreement with a New York based asset management firm to sell $25.8 million of distressed assets currently owned by Park Bancorp ("Park") and its subsidiary Bank, Park Federal Savings Bank ("Park Bank").

In January, 2016, the Company announced that it had entered into an agreement to purchase Park subject to the approval of banking regulators. The Company's agreement to purchase Park was conditioned on the execution of an agreement to sell Park Bank's distressed assets on satisfactory terms.
The Company conducted a controlled auction of Park Bank's distressed assets.  FTN Financial Capital Assets, Memphis, Tennessee, advised and assisted the Company in this activity.  The auction attracted multiple bids from qualified and capable parties.  Currently, Park's distressed assets consist of $25.8 million in unpaid principal balances ("UPB") on loans secured by single-family, multi-family, and commercial real estate and Other Real Estate Owned ("OREO"), which will be sold net of broker fees at a 30.1% discount to UPB.
The sale satisfies the condition established by the Company's agreement to purchase Park, is subject to regulatory approval, and will close upon receipt of that approval. The Company expects to have little or no distressed or OREO assets.
As previously announced, the Bank intends to close its banking office at 4800 S. Pulaski Road, Chicago, and consolidate it into Park Bank's branch at 5400 S. Pulaski Road, Chicago.  On March 17, 2016, the Company entered into a Letter of Intent ("LOI") to sell its 4800 S. Pulaski Road facility for $1.0 million, subject to regulatory approval of the Park transaction.  The Bank expects to close the sale in May, 2016, and close the branch on June 25, 2016.  The LOI allows the Company to use the property through June 30, 2016.  The current book value of the sold branch is $1.237 million.  The Company will mark down the asset upon regulatory approval and consummation of the Park merger. Cost savings for the office closure are estimated at $450,000 per year.
"The sale of Park's distressed assets satisfies an important condition in our Definitive Agreement to acquire Park and will enable Royal to maintain its clean balance sheet as it continues to grow through acquisition and organic means.  We are pleased that the controlled auction attracted the interest of multiple potential buyers, which gives us confidence that we obtained the best value for these sub-standard assets," said Leonard Szwajkowski, President and CEO of Royal Financial.  "The planned sale of Royal's branch on Pulaski Road and its consolidation with Park's nearby branch will enable Royal to realize efficiencies with no loss of service to Royal's or Park's customers.  We now move to the final stages of the merger, which we continue to project will be beneficial to Royal Financial's shareholders."
The Company was advised by Howard and Howard as legal counsel and RP Financial for financial advice.
Royal Savings Bank offers a range of checking and savings products and a full line of home and commercial lending solutions.  Royal Savings Bank has been operating continuously in the south and southeast communities of Chicago since 1887, and currently has four branches in Chicagoland, with lending centers in Homewood and St. Charles, Illinois.  Visit Royal Financial, Inc. and Royal Savings Bank at www.royal-bank.us
Forward Looking Statements: This press release may include forward-looking statements.  These forward-looking statements, which are based on certain assumptions and describe our future plans, strategies and expectations, can generally be identified by use of the words "believe," "expect," "intend," "anticipate," "estimate," "project," or similar expressions.  Our ability to predict results or the actual effect of future plans or strategies is inherently uncertain and actual results may differ materially from those predicted in such forward-looking statements.  Factors that could have a material adverse effect on the operations and future prospects of the Company and the Bank include, but are not limited to, changes in interest rates; the economic health of the local real estate market; general economic conditions; continued credit deterioration in our loan portfolio that would cause us to further increase our allowance for loan losses; legislative/regulatory changes; monetary and fiscal policies of the U.S. government, including policies of the U.S. Treasury and the Federal Reserve Board; the quality or composition of the loan and securities portfolios; demand for loan products in our market areas; deposit flows; competition; demand for financial services in our market areas; our ability to integrate the operations of Park Bank successfully and cost-effectively; and changes in accounting principles, policies, and guidelines.  These risks and uncertainties should be considered in evaluating forward-looking statements, and undue reliance should not be placed on such statements.
Contact:  Mr. Leonard Szwajkowski
President and CEO
Royal Financial, Inc.
Telephone:  (773) 382-2111
E-mail:  lszwajkowski@royal-bank.us