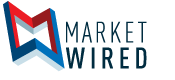 Manhatten Enterprises, LLC Announces Acquisition of Common Shares of MCW Energy Group Limited
/EINPresswire.com/ -- LOS ANGELES, CALIFORNIA -- (Marketwired) -- 03/24/16 -- Manhatten Enterprises, LLC ("Manhatten") has filed an early warning report (the "Report") announcing it has acquired 12,968,000 common shares ("Shares") of MCW Energy Group Limited (the "Corporation") in satisfaction of US$1,200,000.00 of indebtedness owed by a creditor of Manhatten (the "Transaction").
Following the Transaction, Manhatten holds, directly or indirectly, beneficial ownership of, or the power to exercise control or direction over, 12,968,000 common shares of the Corporation, representing approximately 12.46% of the currently issued and outstanding common shares of the Corporation.
The common shares were acquired for investment purposes. Manhatten may increase or reduce its investment in the Corporation according to market conditions or other relevant factors.
For further details relating to the acquisition, please see the Report, a copy of which is available under the Corporation's profile on the SEDAR website at www.sedar.com.
Contacts:
Alon HaCohen
TQM Law Corporation
(310) 844 6968
alon@TQMLaw.com