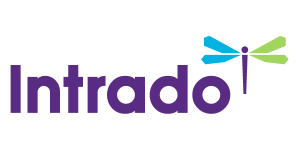 Galaxy Gaming to Announce 2015 Financial Results
/EIN News/ -- LAS VEGAS, March 24, 2016 (GLOBE NEWSWIRE) -- Galaxy Gaming, Inc. (OTC:GLXZ), announced today it will host an investor teleconference and webcast to discuss the Company's financial results for the quarter and year ended December 31, 2015.  The Las Vegas based company is the world's largest independent developer, manufacturer and distributor of cutting edge products for the casino industry, including casino table games, enhanced game systems and e-Tables.  Details for the call, which is scheduled to include a web presentation, are as follows:

Conference Call
            When:  Thursday, March 31st at 1:30pm Pacific Time (4:30pm Eastern)
            US/Canada: (888) 556-4997
            International: (719) 325-2495
            Passcode: 5449895
            Web Presentation: http://ir.galaxygaming.com/
The Company is expected to file its annual report Form 10-K with the U.S. Securities and Exchange Commission on or before Wednesday, March 30, 2016.
About Galaxy Gaming
Headquartered in Las Vegas, Galaxy Gaming (www.galaxygaming.com) develops, manufactures and distributes innovative proprietary table games, state-of-the-art electronic wagering platforms and enhanced bonusing systems to land-based, riverboat, cruise ships and online casinos worldwide.  Through its iGaming partner, Games Marketing, Ltd., Galaxy Gaming licenses its proprietary table games to the online gaming industry. The Company is also expanding its global presence through its partnership with WPT Enterprises, Inc., owner of the World Poker Tour.  Galaxy Gaming is also the exclusive provider of SpectrumVision, a proprietary technology used to detect invisible markings on playing cards.  Galaxy's games can be played online at FeelTheRush.com.  Connect with Galaxy on Facebook, YouTube and Twitter.
Contact:

Galaxy Gaming
Gary A. Vecchiarelli
(702) 939-3254