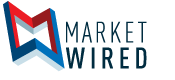 Health Benefits of Moringa Seeds Revealed in New Guide
/EINPresswire.com/ -- TAMPA, FL--(Marketwired - March 21, 2016) - Green Virgin Products (http://GreenVirginProducts.com) -- the leading provider of the world's most potent, responsibly harvested and eco-friendly moringa products -- has just released a new guide that entails the health benefits of moringa seeds.
Due to their ability to grow in less than optimal climates, moringa trees are able to thrive in many regions and quickly. The leaf, seed and extracted oil is rich in a bounty of antioxidants, vitamins, minerals, amino acids and anti-inflammatory agents that have been documented for their health benefits in hundreds of clinical and medical journals.
Touted as the most potent of all superfoods, it begs the question: are there health benefits of moringa seeds, or are you just better off eating the powder and using the oil?
In Green Virgin's newest guide, readers will learn about the health benefits of moringa seeds, and will find out why it's usually a better idea to stick with oil for topical uses and the moringa powder for internal uses.
Read the complete guide online at: https://greenvirginproducts.com/the-proven-health-benefits-of-moringa-seeds.
Shop a complete selection of responsibly harvested moringa and green products by visiting: http://GreenVirginProducts.com.
Or call 813.833.3248 to place an order by phone.
Make sure to enter or mention coupon code "10OFF" and save 10% off your order.
Most orders are shipped the same day, with free shipping on orders $50 and above and 90-day, no-questions-asked return policy.
About Green Virgin Products
Green Virgin Products is the industry leader in providing environmentally-friendly and responsibly harvested moringa products at affordable prices. The company is well-known for producing the highest quality moringa oleifera in the world, including their five-star rated Moringa Ultimate Powder, Moringa Ultimate Capsules (also available in vegan), and their Moringa Ultimate Oil.
Green Virgin Products uses an exclusive far-infrared drying system that assures that the moringa is perfectly dried within hours of harvest. To further protect the potency of the product, it's packaged within eight hours of harvest in signature, triple-layer, re-sealable packages that contain a specially designed oxygen absorber in the pouch that helps prevent sun damage and oxidation.