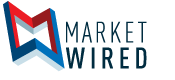 Clearly Kombucha Revs Up for a "Booch Bus" Bay Area Tour
San Francisco's Colorful Kombucha Company Is Taking to the Streets to Showcase Their Refreshing Brews
/EINPresswire.com/ -- SAN FRANCISCO, CA--(Marketwired - March 21, 2016) - Top Shelf Beverages, brewers of Clearly Kombucha, the San Francisco-based kombucha brand committed to bringing you the most refreshing and authentic booch in a variety of light, fun flavors, is revving up for a Booch Bus Bay Area Tour from March 25 - April 3 and is coming soon to a street near you.
Hitting the city streets this spring for a limited time only, the Clearly Kombucha Booch Bus will be making its rounds to bring free kombucha straight to you. Winding the roads of San Francisco (looking at you, Lombard), no place of business or side street is off-limits. The bus will be stocked with a variety of Clearly Kombucha's most popular flavors alongside the CK team, who will be sharing their love of kombucha across town. To find out where we are headed next and to try Asian Pear, Black Currant, or Raspberry Lemonade booch, follow the Clearly Kombucha Booch Bus on Twitter. See below for a full schedule:
Friday, March 25 from 12-3pm at Gus's Market (2111 Harrison St)
Saturday, March 26 from 9am-12pm at Whole Foods (3950 24th St)
Wednesday, March 30 from 5:30-8:30pm at Soul Cycle SOMA (75 1st  St)
Saturday, April 2 from 9am-12:30pm at Soul Cycle Union St (2095 Union St)
Sunday, April 3 from 9am-12:30pm at Soul Cycle Castro (400 Castro St)
Be sure to follow Clearly Kombucha social channels to keep tabs on the Booch Bus as it takes on the city, serving up kombucha and playing streetside games of booch pong.
High-res images and media interview opportunities are also available upon request. For more information on Clearly Kombucha, visit www.clearlykombucha.com, and follow them on Facebook, Instagram, and Twitter.
About Clearly Kombucha: 
Crafted in San Francisco, Clearly Kombucha is dedicated to creating the most palatable and fun (not to mention authentic) kombucha possible. In 2009, Ali and Caleb began brewing batch after batch of home-brewed booch for their friends before pursuing their dream of launching their own kombucha company. Since then, Clearly Kombucha has gained national distribution, and by the end of 2015 had grown their distribution reach from 700 stores to 2,000. Authentically brewed and bottled in a top-of-the-line craft brewery where quality testing is key, its refreshing taste, low sugar content, and high quality ingredients offer a drink that pairs perfectly with food and is just as good as a pick-me-up on the go.
MEDIA CONTACT
Layla Crater
lcrater@madepr.com
310-804-3107