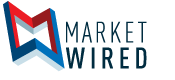 IRD Receives US $2.6 Million Weigh Station Contract from State of Idaho
/EINPresswire.com/ -- SASKATOON, SASKATCHEWAN -- (Marketwired) -- 03/21/16 -- International Road Dynamics Inc. (TSX: IRD) (IRD) announced today the award of a USD $2,623,703 contract from the Idaho Transportation Department (ITD). Under this contract, IRD will supply and install a two-sided mainline Weigh-in-Motion (WIM) and Electronic Pre-Clearance system on Interstate 15 at the Inkom Port of Entry. The contract includes a two-year equipment, software, and database maintenance provision to commence upon completion of the system's installation.
This system will weigh and measure Commercial Vehicles at highway speeds upstream of the weigh station using IRD's Single Load Cell (SLC) WIM scales. The system will also use an IRD supplied License Plate Reader (LPR) and Automated Vehicle Identification (AVI) system in conjunction with the WIM to check vehicle credentials. This credentialing information will be screened using IRD's Intelligent Roadside Operations Computer (iROC).
During peak times, weigh stations often exceed capacity and are forced to close or allow Commercial Vehicles to bypass the weigh station until the back-log of trucks is cleared. By combining Commercial Vehicle Information Systems and Networks (CVISN) information with the weight, the weigh station can focus on high risk vehicles, allowing compliant carriers with good safety records to bypass the weigh station. Not only does this greatly improve the effectiveness of the weigh station, but it provides a considerable benefit to the trucking industry by reducing wait times at weigh stations for compliant carriers thus reducing fuel costs and greenhouse gas (GHG) emissions.
Mr. Terry Bergan, IRD's President and CEO stated: "This project complements the existing ITD deployments previously provided by IRD in Idaho by further expanding the State's network of fully automated weigh station facilities. In addition, IRD will be providing our customer with a comprehensive maintenance package to ensure optimum system performance necessary for a successful safety and enforcement program."
IRD is a highway traffic management technology company specializing in supplying products and systems to the global Intelligent Transportation Systems (ITS) industry. IRD is a North American company based in Saskatoon, Saskatchewan with sales and service offices throughout the United States and overseas. Private corporations, transportation agencies and highway authorities around the world use IRD's products and advanced systems to manage and protect their highway infrastructures.
The Company's shares trade on the Toronto Stock Exchange under the symbol IRD.
Contacts:
International Road Dynamics Inc.
Terry Bergan
President & CEO
(306) 653-6600

International Road Dynamics Inc.
Francine Senecal-Lepage
Investor Relations
(306) 653-6603
(306) 653-1454 (FAX)
Email: irdir@irdinc.com
Website: www.irdinc.com