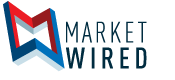 Outdoor Advertising Association of America Exposes Digital's Reality Problem
New Report Reveals How out of Home Advertising Drives Real Online Engagement in an Era of Digital Fraud
NEW YORK, NY--(Marketwired - March 21, 2016) -  The Outdoor Advertising Association of America (OAAA) today releases a white paper that demonstrates the value of OOH media in a world where digital's effectiveness and trustworthiness has been thrown into question.
/EINPresswire.com/ -- "This is What Reality Looks Like," written in partnership with agency of record Partners NYC (PNYC), will be made public as 4A's Transformation 2016 kicks off in Miami, and is a comprehensive analysis of the OAAA's widely covered Feel The Real campaign.
"With Feel The Real, we conducted a two-month-long experiment to prove the immense value of OOH while communicating its power and purpose," said Stephen Freitas, Chief Marketing Officer at OAAA. "I believe these results will spur much needed conversation in our industry."
Launched at Advertising Week 2015, Feel The Real saturated New York City and 20 major markets nationwide with over 1,400 unbranded OOH units, both digital and traditional. OOH ads were deployed at eight different levels of targeting, narrowing in on media agencies and even individuals with over 280 custom messages.
All ads drove traffic to www.feelthereal.org, with a remarkable 40 percent of visitors falling into OAAA's core target, marketing and advertising professionals, and 85 percent of visitors accessed the site, primarily through mobile, after seeing an OOH ad in the real world.
"In today's world of ubiquitous camera phones and social media, targeted OOH can be a powerful way to generate significant -- and 100% bot-free -- digital engagement," said Ted Florea, Chief Strategy Officer at PNYC. "I think this report will inspire media planners and creatives to see OOH as playing an essential role in digital media plans."
To further expose digital advertising's reality problem, OAAA also created mirror sites and bought "100% guaranteed human" traffic from "highly reviewed" web traffic brokers. Google Analytics revealed a different story, with virtually all of the supposed U.S. traffic coming from botnets in Russia, China, Indonesia, the Philippines and elsewhere.
Along with the white paper, the OAAA today releases a video case study of their findings, also available at feelthereal.org. Attendees of the 4A's Transformation conference will be greeted at the Miami International Airport with a special OOH takeover.
In April 2016, the Feel The Real campaign will be presented at the 2016 TAB/OAAA Out of Home Media Conference & Expo. To learn more, visit www.tabonline.com/2016conference.
About the Outdoor Advertising Association of America (OAAA)
OAAA is the national trade association for the out of home (OOH) advertising industry. Founded in 1891, the association represents more than 90 percent of the U.S. industry based on revenues. OAAA is dedicated to leading and uniting a responsible OOH industry committed to serving advertisers, consumers, and communities. The OOH industry generates $7 billion annually in ad revenues and donates more than $450 million in space each year. For more information, please visit www.oaaa.org.
About PNYC
Partners NYC is a brand strategy and creative agency that unites big ideas with real world application. Led by an award-winning senior team handpicked from top agencies, PNYC is born of an understanding that brands today must be grounded in real collaboration, leading to the real-world insights that drive real-world results. Their growing client roster includes Lufthansa Airlines, ShopKeep, Nokia Tech, The Players' Tribune and others. With the backbone of 120 people at Partners + Napier Rochester, and sitting at the epicenter of the world's largest independent agency network, Project: WorldWide, PNYC has been designed to deliver best-in-class creative ideas and solutions for ambitious brands. Find out more at www.pnyc.com.
PR Contact:
Peyton McCarthy
DiGennaro Communications
Peyton.McCarthy@digennaro-usa.com