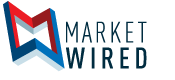 BCSC Urges Investors to Take Responsibility for Their Financial Futures
/EINPresswire.com/ -- VANCOUVER, BRITISH COLUMBIA -- (Marketwired) -- 03/17/16 -- At an event held in support of Fraud Prevention Month, Paul Bourque, the Executive Director of the British Columbia Securities Commission (BCSC), today urged investors to take responsibility for their financial futures by educating themselves on the warning signs of fraud.
"One of the most significant reasons people fall for investment fraud is that they can't actually recognize an outrageous offer when they see one." said Bourque.
Research commissioned by the BCSC shows that as many as one-in-eight British Columbians may be vulnerable to investment fraud. Bourque stated that this vulnerability is often attributable to the need for higher returns felt by investors.
"A good rate of return in today's markets is four per cent or lower. Not knowing this can make it hard to evaluate much higher returns if someone presents them as an opportunity," said Bourque. "If you are offered an investment with high returns and no risk, or that is offshore and tax free, it's a scam. You should reject the investment and report it to the BCSC immediately."
Another important aspect of fraud prevention is learning good investing behaviours, such as using a registered advisor. Doing so ensures that investors are protected in the event something goes wrong with their investment.
"Using a registered investment advisor is one of the most important ways investors can protect themselves," said Bourque. "So many investment frauds could be avoided if the people who fall for them had first checked to see if the person they were working with was registered, and whether or not they had ever been disciplined for misconduct."
At the event, Bourque also unveiled the BCSC's newest fraud protection video - BeFraudAware, the Two Minute Musical - as part of an interactive event featuring Mark Donnelly, Canadian Anthem singer for the Vancouver Canucks, and David, the fraudster from the Be Fraud Aware commercials.
BeFraudAware, the award-winning investor education program launched by the BCSC in 2011, is an online, television, radio and print campaign that educates British Columbians on the dangers of investment fraud. The objective of the campaign is to increase high value tips from the public about known or suspected investment frauds, and encourage early reporting so the BCSC can disrupt misconduct that could harm investors.
Visit BCSC InvestRight's Fraud Prevention Month landing page at BeFraudAware.ca/fpm to become a smarter investor.
About the British Columbia Securities Commission (www.bcsc.bc.ca)
The British Columbia Securities Commission is the independent provincial government agency responsible for regulating capital markets in British Columbia through the administration of the Securities Act. Our mission is to protect and promote the public interest by fostering:


--  A securities market that is fair and warrants public confidence
--  A dynamic and competitive securities industry that provides investment
    opportunities and access to capital


Learn how to protect yourself and become a more informed investor at www.investright.org.
Contacts:
Media Contact:
Richard Gilhooley, Media Relations
604-899-6713

Public inquiries:
604-899-6854 or 1-800-373-6393 (toll free)