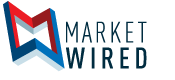 Pabst Brewing Company Announces National Roll-Out of Old Tankard Ale
Classic American Ale From Original 1937 Brewer's Log Recipe Introduces New Package and Expands Reach
/EINPresswire.com/ -- ­MILWAUKEE, WI--(Marketwired - March 16, 2016) -  Pabst Brewing Company announced today the release of Old Tankard Ale nation-wide. The classic post-prohibition brew has been available on draft in Wisconsin, Illinois, Indiana, Minnesota, and Michigan since October 2015. After a highly successful trial run, Old Tankard Ale will now be available on draft and in 16oz cans across the country.
Old Tankard is a classic American Ale that was first produced in Wisconsin in the 1930s, eventually becoming the #2 ale in America. Today, Old Tankard is brewed based on a recipe from Pabst's 1937 brewer's log, using an authentic ale yeast with an alcohol content of 5.8% and 35 bitterness units. The top fermented brew has 2-row, imported Cara-Munich and Cara-Aroma malts with Nugget, Liberty, Willamette and Cascade hops. The result is a well-balanced, sessionable craft brew with a rich copper color, creamy head, and full body taste with notes of fruit and malt.
Pabst's Master Brewer and Wisconsin native Greg Deuhs noted: "Pabst has a rich craft brewing heritage that dates back to the 19th century. Old Tankard Ale was the first craft brew in the Pabst brand family, and it is an honor to revive its legacy. We spent a lot of time making sure we stayed true to the original recipe and used only the highest quality ingredients. I'm very proud of the result."
Notably, Old Tankard Ale was the first craft beer offered in a can. In keeping with Old Tankard's 1930s heritage, the updated can design is a clear carryover from the original, featuring the brand's iconic swashbuckler raising his tankard to celebrate with friends. The rear panel also replicates the original can with an illustration highlighting the optimal way to pour, drink, and enjoy the brew. 
Old Tankard Ale is brewed in its home state of Wisconsin under the guidance of Pabst Master Brewer Greg Deuhs. The beer will be available in a 16oz 4-pack with a suggested retail price of $6.99, as well as on draft at bars and restaurants throughout the U.S. 
For more information about Old Tankard Ale, please visit www.oldtankardale.com. Follow @oldtankardale on Instagram and Twitter and post photos using the #RaiseYourTankard hashtag to receive the most up-to-date news from the brand.
About Pabst Brewing Company
Since 1844, Pabst Brewing Company has been American-owned and operated, and is North America's largest privately held brewing company. Pabst's portfolio includes iconic brands with deep ties to America's heritage, such as its flagship Pabst Blue Ribbon and others such as Lone Star, Rainier, Ballantine IPA, Schlitz, Old Style, National Bohemian, Stag, Stroh's, and Old Milwaukee. In 2015, Pabst won the Great American Beer Festival's award for Large Brewing Company of the Year and Pabst's Master Brewer Greg Deuhs won the title of Large Brewing Company Brewer of the Year. For more information about Pabst, please visit www.pabstbrewingco.com.
Image Available: http://www.marketwire.com/library/MwGo/2016/3/15/11G087759/Images/OldTankardAle_Logo-48e7ca7fcdec96bc97778753d373652a.jpg
Image Available: http://www.marketwire.com/library/MwGo/2016/3/15/11G087759/Images/OTA-3d863de062728cfd90666794a9136e62.jpg
MEDIA CONTACT: 
Lindsay Robinson
Lindsay@7thandesther.com
310.463.8434