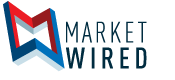 Funding for Arts, Culture and Official Languages Throughout the Atlantic Provinces
The Government of Canada is providing more than $3.38 million in funding
/EINPresswire.com/ -- HALIFAX, NOVA-SCOTIA -- (Marketwired) -- 03/16/16 -- Department of Canadian Heritage
The Honourable Melanie Joly, Minister of Canadian Heritage, today announced support from the Government of Canada for several official-language groups in Atlantic Canada and for the Neptune Theatre Foundation. She was joined by the Honourable Stephen McNeil, Premier of Nova Scotia, who also announced provincial funding for the Neptune Theatre.
Funding will enable these organizations to continue their important work in fostering and developing official languages in minority communities. Specialized equipment and upgrades to the Neptune Theatre will improve the quality of performances and enhance professional theatre experiences for Halifax residents and visitors.
Quick Facts
- Total funding of $2,435,895 is being provided to 26 Atlantic-based organizations. Projects have been funded under the Development of Official-Language Communities Program. See the attached backgrounder for more information.
- The official-language groups work on behalf of Acadian and Francophone communities in the four Atlantic provinces, providing services to pre-schoolers, youth, women, parents and seniors.
- The Neptune Theatre is receiving funding of $945,138 over two years through the Canada Cultural Spaces Fund of the Department of Canadian Heritage.
- The Theatre also received $100,000 in funding from the Province of Nova Scotia
- The Neptune Theatre, one of the foremost cultural institutions in Halifax, has been providing professional theatre experiences to audiences for more than 50 years.
Quotes
"The Government of Canada is proud to partner with organizations that strive to improve the quality of life in communities, while also creating jobs and encouraging tourism. The investments announced today will enable the Neptune Theatre and the official-language organizations to continue their great work in promoting arts and culture and contributing to the vitality of Acadian and Francophone minority communities."
- The Honourable Melanie Joly, Minister of Canadian Heritage
"Neptune Theatre contributes significantly to the cultural life of the entire province. The Government of Nova Scotia is proud to invest in the future of this institution."
- The Honourable Stephen McNeil, Premier of Nova Scotia
"Neptune Theatre Foundation is extremely pleased to be working in collaboration with Canadian Heritage and the province of Nova Scotia on this important revitalization project. Their tremendous support for technical upgrades at Neptune provides the foundation for us to significantly improve our audience experience, while maintaining a vital piece of cultural infrastructure for our community."
- Rebecca Hiltz LeBlanc, President, Neptune Theatre
"We applaud the initiative of the government, which is demonstrating a willingness to contribute more to promoting the interests of Atlantic Canada's Acadian and Francophone communities. This funding will allow us to pursue our efforts related to promotion of the language, dialogue and networking to foster the development of Acadians and Francophones in the Atlantic provinces."
- Rene Cormier, President, Societe Nationale de l'Acadie
Associated Links
Development of Official-Language Communities Program
Stay Connected
Follow us on Twitter, YouTube, Facebook, Instagram and Flickr.
Backgrounder


----------------------------------------------------------------------------
Development of Official-Language Communities Program
This program aims to foster the development of Canada's minority Anglophone
and Francophone communities and enable them to participate fully in all
aspects of Canadian life.
----------------------------------------------------------------------------
City               Organization         Project             Funding and Year
----------------------------------------------------------------------------
Summerside, P.E.I. Jeunesse acadienne   2016-17 programming   $65,000 (2016-
                   ltee                                                  17)
----------------------------------------------------------------------------
Caraquet, N.B.     Gala de la chanson   2016-17 programming   $50,000 (2016-
                   de Caraquet inc.                                      17)
----------------------------------------------------------------------------
Moncton, N.B.      Cooperative de       2016-17 programming   $48,000 (2016-
                   theatre l'Escaouette                                  17)
                   ltee
----------------------------------------------------------------------------
Halifax, N.S.      Federation des       2016-17 programming   $45,000 (2016-
                   parents acadiens de                                   17)
                   la Nouvelle-Ecosse
----------------------------------------------------------------------------
Dartmouth, N.S.    Federation des       2016-17 programming   $65,000 (2016-
                   femmes acadiennes de                                  17)
                   la Nouvelle-Ecosse
                   (FFANE)
----------------------------------------------------------------------------
St. John's, N.L.   Le Gaboteur inc.     2016-17 programming   $70,000 (2016-
                                                                         17)
----------------------------------------------------------------------------
Petit-Rocher, N.B. Association          2016-17 and 2017-18  $105,000 (2016-
                   francophone des      programming                      18)
                   municipalites du
                   Nouveau-Brunswick
                   inc.
----------------------------------------------------------------------------
Charlottetown,     Federation           2016-17 programming   $49,000 (2016-
P.E.I.             culturelle de l'Ile-                                  17)
                   du-Prince-Edouard
                   inc.
----------------------------------------------------------------------------
Moncton, N.B.      Association des      2016-17 and 2017-18  $110,000 (2016-
                   radios               programming                      18)
                   communautaires
                   acadiennes du
                   Nouveau-Brunswick
                   inc.
----------------------------------------------------------------------------
Summerside, P.E.I. Actions femmes I.-   2016-17 programming   $37,000 (2016-
                   P.-E. inc.                                            17)
----------------------------------------------------------------------------
Pomquet, N.S.      Societe acadienne    2016-17 programming   $60,000 (2016-
                   Sainte-Croix                                          17)
----------------------------------------------------------------------------
Dartmouth, N.S.    Regroupement des     2016-17 and 2017-18  $130,000 (2016-
                   ainees et aines de   programming                      18)
                   la Nouvelle-Ecosse
----------------------------------------------------------------------------
Dieppe, N.B.       Association          2016-17 programming   $40,000 (2016-
                   francophone des                                       17)
                   aines du Nouveau-
                   Brunswick inc.
----------------------------------------------------------------------------
Greenwood, N.S.    Association          2016-17 programming   $55,000 (2016-
                   francophone de la                                     17)
                   Vallee
----------------------------------------------------------------------------
Pointe-de-         Centre provincial de 2016-17 programming $5,000 (2016-17)
l'Eglise, N.S.     ressources
                   prescolaires
----------------------------------------------------------------------------
Cheticamp, N.S.    Association des      Coordination des      $69,000 (2016-
                   radios               radios                           17)
                   communautaires en    communautaires en
                   Atlantique           Atlantique, phase 2
----------------------------------------------------------------------------
Cookville, N.S.    Association du       2016-17 programming   $55,000 (2016-
                   centre communautaire                                  17)
                   de la Rive-Sud
----------------------------------------------------------------------------
Truro, N.S.        Centre communautaire 2016-17 and 2017-18  $130,000 (2016-
                   francophone de Truro programming                      18)
----------------------------------------------------------------------------
Caraquet, N.B.     Mouvement acadien    2016-17 and 2017-18   $98,000 (2016-
                   des communautes en   programming                      18)
                   sante du Nouveau-
                   Brunswick inc.
----------------------------------------------------------------------------
Moncton, N.B.      Societe Nationale de Plan de               $47,150 (2015-
                   l'Acadie inc.        concertation, de                 16)
                                        representation et
                                        d'efficience
----------------------------------------------------------------------------
Labrador City,     Association          SUPPLEMENT          $3,000 (2015-16)
N.L.               francophone du       Developpement
                   Labrador             artistique de la
                                        communaute
----------------------------------------------------------------------------
Dartmouth, N.S.    Federation acadienne Optimisation et       $27,000 (2015-
                   de la Nouvelle-      developpement de la              16)
                   Ecosse               gouvernance du
                                        milieu associatif
                                        acadien
----------------------------------------------------------------------------
Grand-Pre, N.S.    Societe promotion    Developpement         $19,000 (2015-
                   Grand-Pre            experientiel                     16)
----------------------------------------------------------------------------
Petit-Rocher, N.B. Societe de l'Acadie  SUPPLEMENT          $5,300 (2015-16)
                   du Nouveau-Brunswick 2014-15 and 2015-16
                   inc.                 programming
----------------------------------------------------------------------------
Summerside, P.E.I. Societe Saint-Thomas Un pont entre le      $18,150 (2015-
                   d'Aquin              scolaire et le                   16)
                                        communautaire
----------------------------------------------------------------------------
St. John's, N.L.   Federation des       2016-17 programming  $264,745 (2016-
                   francophones de                                       17)
                   Terre-Neuve-et-
                   Labrador
----------------------------------------------------------------------------
Summerside, P.E.I. Societe Saint-       2016-17 programming  $765,550 (2016-
                   Thomas-d'Aquin                                        17)
----------------------------------------------------------------------------
                                                                      TOTAL:
                                                                  $2,435,895
----------------------------------------------------------------------------


Contacts:
Pierre-Olivier Herbert
Press Secretary
Office of the Minister of Canadian Heritage
819-997-7788

Gilles Theriault
Regional Communications Manager
Canadian Heritage
Atlantic Region
506-851-3980

Media Relations
Canadian Heritage
819-994-9101
1-866-569-6155
pch.media-media.pch@canada.ca