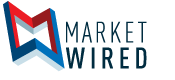 NYMBUS Announces Inception of Its Collaborative and Innovative CUSO, CUNYMBUS
CUNYMBUS Enables Credit Union Collaboration to More Efficiently Serve Tech-Savvy Members
/EINPresswire.com/ -- MIAMI, FL -- (Marketwired) -- 03/16/16 -- NYMBUS, the world's first complete, full-stack, API driven core processing platform, today announced the launch of its innovative and collaborative credit union service organization (CUSO), CUNYMBUS. This CUSO leverages the powerful NYMBUS enterprise cloud platform that is the result of more than $200 million in invested capital.
Founded on the guiding principle of helping credit unions best serve their increasingly tech-savvy members, this new CUSO merges NYMBUS' existing channels, features and pre-integrated services into a single stacked core, and includes a powerful suite of collaborative tools that allow credit unions to seamlessly share expertise. Along with being provided the core processing functionality credit unions need to operate efficiently, CUNYMBUS' collaborative nature enables credit unions to discuss and create workflows, training materials, procedures and resources with each other, helping ensure each one thrives in the competitive financial services sector.
"With our commitment to credit unions as partners and not just clients, we understand first-hand how credit union member expectations are changing and how financial services should be delivered," said Alex Lopatine, CEO of NYMBUS. "We believe in the power of credit unions collaborating and working together, and our CUSO will provide all those that join the opportunity to invest in their institutions' and members' futures."
Credit union members of CUNYMBUS will have opportunities to invest in the platform, hold board seats, have a voice in the strategic direction of the credit union platform and experience product growth. By having access to the aforementioned procedural workflows and LMS modules, members of this CUSO will save time and money on both operational and training costs. Other benefits include incident tracking, secure forms delivery and online board packets, all which lead to increased efficiency and compliance.
"We launched CUNYMBUS because we believe so strongly in the collaborative nature of the credit union movement and in our ability to facilitate a higher and more productive level of collaboration using our advanced infrastructure," said Kai Ravnborg, who serves as the chief product officer of CUNYMBUS. "We wake up every morning asking ourselves -- how can we help our credit unions better serve their members?"
For more information on CUNYMBUS or how NYMBUS -- together with its partners -- is revolutionizing the credit union industry, visit www.nymbus.com and www.cunymbus.com. For credit unions interested in joining this new CUSO, CUNYMBUS, please contact Dave Mitchell, chief strategy officer at dmitchell@nymbus.com.
About NYMBUS
NYMBUS provides the most modern and advanced core processing platform built to date. The NYMBUS solution is a secure, cloud-based, full-stack product that includes all of the mission-critical functions financial institutions need to build their businesses. NYMBUS' revolutionary platform enables financial institutions to effectively respond to today's digital revolution. NYMBUS provides financial institutions a holistic, pre-integrated solution that includes an entire core platform with all digital channels and payments to service their members. Adding this product to the CUNYMBUS CUSO is a revolutionary move to help and support credit unions of all sizes under one, shared roof.
Media Contact
Michelle Yandre
Leverage PR
michelle@leverage-pr.com
512-502-5833