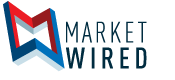 Research Report Shows 68% of Existing Credit Card Holders Will Pay $69.95 for a SmartMetric Biometric Protected Fingerprint Activated Credit Card
NEW YORK, NY--(Marketwired - March 16, 2016) - SmartMetric, Inc. (OTCQB: SMME) -- Following research commissioned by SmartMetric that shows 80% of consumers are concerned about credit card and identity fraud, 68% of Visa credit card holders surveyed would pay $69.95 for a SmartMetric biometric fingerprint protected credit card.
/EINPresswire.com/ -- The research is further evidence of the significant concern on the part of consumers when it comes to card and identity fraud and showing this concern translates into a willingness to even pay for a safer credit card solution. When asked how much they would pay when given options of payment 68% of survey respondents said they would be willing to pay $69.95 for a credit card with a smartmetric in-built fingerprint reader for strong biometric card and identity protection.
We were amazed at the level of support shown in this survey for our new biometric credit card product with a built in fingerprint reader. Internally we had considered a 5% to 10% demand for our biometric card would have been wonderful. None of us at SmartMetric ever thought that we would see 68% of the Visa credit card holders say they would pay for a SmartMetric biometric fingerprint credit card. If you take this number and apply it to the number of credit cards issued globally you are talking 100's of millions of consumers who would be willing to pay for a SmartMetric biometric credit card said today SmartMetric's President & CEO, Chaya Hendrick.
SmartMetric is in talks with large card issuing banks around the world concerning the offering of its biometric credit card technology to consumers. While discussions and following sales are expected to take some time we are excited with the level of interest from the Banks we are talking with particularly in the light of the consumer research results showing such a significant appetite for a biometric safe credit card, said Chaya Hendrick.
There are more than 3.4 billion EMV payments cards issued globally. The SmartMetric biometric card uses a persons fingerprint which is scanned by a miniature sensor on the surface of the card and is used to validate the card holder and activate the card.
SmartMetric has spent more than a decade in order to miniaturize a fingerprint reader to fit inside a credit card making significant and ground breaking advances in electronic miniaturization.
To view a video of the SmartMetric biometric chip card follow this link:
SmartMetric Biometric Payments Card -- https://youtu.be/zSX59uHoHqU
To view the company website: www.smartmetric.com.
Safe Harbor Statement: Certain of the above statements contained in this press release are forward-looking statements that involve a number of risks and uncertainties. Such forward-looking statements are within the meaning of that term in Section 27A of the Securities Act of 1933 and Section 21E of the Securities Exchange Act of 1934. Readers are cautioned that any such forward-looking statements are not guarantees of future performance and involve risks and uncertainties, and that actual results may differ materially from those indicated in the forward-looking statements as a result of various factors.

SmartMetric, Inc.
Head Office:
+1.702.990.3687

Media Enquiries Direct: 
+1.786.269.2238
Email: info@smartmetric.com

Investor Relations
Everest Corporate Advisors, Inc. 
702.334.7791 
415.250.0105