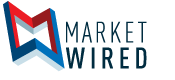 KSIX Media Holdings, Inc. Finalizes Digitize IQ Acquisition Completing and Filing of 2014 Audit
/EINPresswire.com/ -- LAS VEGAS, NV -- (Marketwired) -- 03/16/16 -- KSIX Media Holdings, Inc. ("KSIX" and/or "Company") (OTC PINK: KSIX), a Las Vegas, Nevada-based publicly traded company under the ticker symbol KSIX on the OTC, announces the completion of the audit for calendar year ended December 31, 2014 and the financial statements (along with pro forma comparisons) for third quarter ended September 30, 2015 for its first acquisition DigitizeIQ, LLC ("DigitizeIQ"), with the filing of the Form 8-K/A with the Securities and Exchange Commission.
With the acquisition of DigitizeIQ, the Company will be able to greatly increase revenues while reducing the costs. Previously DigitizeIQ had revenues over $3.675M for nine months ended September 30, 2015. By stabilizing the gross revenue for DigitizeIQ in tort law sector, this will allow expansion into verticals that have large scalability. DigitizeIQ utilizes Facebook and substantial KSIX funds to reach these affected persons.
"We're extremely excited about the acquisition," said KSIX Media Holdings, Inc. CEO Carter Matzinger. "It brings great opportunity to our skillset here at Ksix and enhances our marketing offers to our clients."
The company has outlined their strategy to grow the business by capturing a larger segment of the digital advertising business by expanding its technology, strategy, current products and acquiring additional strategic companies. With this new addition they are well on their way to meeting their goals for 2016. This is the first of many acquisitions, with several already lined up, where companies are looking to be taken to next level. The goal for 2016 is to complete another 2-3 additional acquisitions and continually increasing shareholder value.
Matzinger said, "With a laser focus on our proprietary technology while integrating new acquisitions into the technology, this allows us to scale more effectively and increase marketing ROI."
"Our goal is to integrate companies that have a good advertiser base, which can benefit from our other marketing verticals," he said. "This way our acquisitions are accretive and most beneficial for Ksix."
Watch Matzinger's exclusive interview on the Investor Town Hall Show discussing the details about the acquisition: https://www.youtube.com/watch?v=vsePC1mRFg0
ABOUT KSIX MEDIA HOLDINGS, INC.
For a Past Interview with Ksix Media Holdings, Inc. Outlining the Company and Strategy
Click Here: https://youtu.be/t0bkwXa5KQU
KSIX Media Holdings, Inc. (OTC PINK: KSIX) http://www.ksixmedia.com is an SEC fully reporting media and Internet company located in Las Vegas, Nevada. Currently, the Company operates three wholly-owned subsidiaries: KSIX, LLC; Blvd Media Group, LLC; and DigitizeIQ, LLC.
KSIX, LLC is an advertising network designed to create revenue streams for their affiliates and to provide advertisers with increased measurable audience. KSIX provides performance-based marketing solutions to drive traffic and conversions within a Cost-Per-Action ("CPA") business model. KSIX has an online advertising network that works directly with advertisers and other networks to promote advertiser campaigns. KSIX manages offer tracking, reporting and distribution on the third-party platform.
BMG Media Group, LLC provides the tools for web publishers to drive traffic and increase revenue. BMG's mission is to monetize the Internet, promoting incentive-based advertisements resulting in more clicks, greater lead generation, and increased revenues.
DigitizeIQ, LLC is one of the largest social media digital advertising agencies specializing in survey generation, and landing page optimization in the tort law vertical. Utilizing Facebook and proprietary software surveys are generated internally resulting in quality and a high conversion rate for the clients.
Safe Harbor" Statement: This press release contains forward-looking statements, including expected industry patterns and other financial and business results that involve known and unknown risks, uncertainties and other factors that may cause our actual results, levels of activity, performance or achievements to differ materially from results expressed or implied by this press release. Such risk factors include, among others: the sustainability of recent growth rates in of the company; the positioning of Ksix Media Holdings, Inc. in the market; ability to integrate both developed and acquired companies and technology; ability to retain key employees; ability to successfully market product offerings and customer acceptance of products; general market conditions, fluctuations in currency exchange rates, changes to systems and product strategy by vendors of systems; and whether Ksix Media Holdings, Inc. can successfully gain market share. Actual results may differ materially from those contained in the forward-looking statements in this press release. Since this information may contain statements that involve risk and uncertainties and are subject to change at any time, the company's actual results may differ materially from expected results.
Contact:

Carter Matzinger
President
KSIX Media Holdings, Inc.
info@ksix.com

Investor Contact
OmniVance Advisors
Daniel Wong
PR@ksix.com
858-381-5740