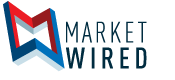 Therapeutic Solutions International Announces the Appointment of Dr. Hong Ma as Chief Scientific Officer
/EINPresswire.com/ -- OCEANSIDE, CA--(Marketwired - March 16, 2016) - Therapeutics Solutions International, Inc., (OTC PINK: TSOI) a public clinical stage company focused on immune modulation for the treatment of cancer and other specific diseases, announced today that Hong Ma, MD, Ph.D., MBA, has been appointed as Chief Scientific Officer.
Dr. Ma has an extensive history in academic and translational research. Subsequent to completing her medical degree, she performed basic research in the area of molecular biology of endothelial-associated pathways in her doctorate and postdoctoral studies. She has been critical in establishing numerous ventures and collaborations in the area of biosciences.
Dr. Ma has over 20 peer-reviewed publications and has worked with prestigious institutions in the USA, China, and Japan. She received her M.D. from Dalian Medical University, her Ph.D. in Cardiovascular Pharmacology at Asahikawa Medical College, and has also earned her MBA at the Rady School of Management at the University of California San Diego.
"I am honored to accept the role of Chief Scientific Officer of TSI and look forward to working with their distinguished scientific advisory board. Immunotherapies for cancer and other diseases are currently in a state of rapid development. The pipeline of intellectual property the Company is developing is most impressive and I am very excited to be a part of the TSI Team," stated Dr. Ma.
"We are very excited to welcome Dr. Hong Ma aboard as our CSO who brings a wealth of scientific experience in domestic and international markets of the biotech and pharmaceutical industries. Dr. Ma has vast scientific expertise in pharmacology, cell and molecular biology, as well as research in cardiovascular diseases, cancer, and neurodegenerative diseases and will play a vital role as we mature our immune-modulation pipeline," said Timothy Dixon, President and CEO.
About Therapeutic Solutions International, Inc.
The Company's corporate website is www.therapeuticsolutionsint.com. Our new products can be viewed on www.projuvenol.com and products can be ordered at www.youcanordernow.com.
These Supplement products have not been evaluated by the United States Food and Drug Administration. These products are not intended to diagnose, treat, cure or prevent any diseases.
Safe Harbor Statement
This release contains forward-looking statements that are based upon current expectations or beliefs, as well as a number of assumptions about future events. Although we believe that the expectations reflected in the forward-looking statements and the assumptions upon which they are based are reasonable, we can give no assurance that such expectations and assumptions will prove to have been correct. Forward-looking statements are generally identifiable by the use of words like "may," "will," "should," "could," "expect," "anticipate," "estimate," "believe," "intend," or "project" or the negative of these words or other variations on these words or comparable terminology. The reader is cautioned not to put undue reliance on these forward-looking statements, as these statements are subject to numerous risk factors as set forth in our SEC filings. To the extent that statements in this press release are not strictly historical, including statements as to product launch timing, revenue projections, business strategy, outlook, objectives, future milestones, plans, intentions, goals, future collaboration agreements, or otherwise as to future events, such statements are forward-looking, and are made pursuant to the safe harbor provisions of the Private Securities Litigation Reform Act of 1995. The forward-looking statements contained in this release are subject to certain risks and uncertainties that could cause actual results to differ materially from the statements made.
Therapeutic Solutions International, Inc.
ir@tsoimail.com