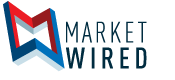 Lexile Measures Now Available for Careers and Offered by Job Corps
Popular Text Complexity Metric Measures Reading Demands of Occupations and Will Be Used by Government Agency
/EINPresswire.com/ -- DURHAM, NC--(Marketwired - March 16, 2016) -  MetaMetrics®, developer of the widely adopted Lexile® Framework for Reading, is pleased to announce the formation of a pilot program within Job Corps, the nation's largest education and vocational training program for economically disadvantaged youth. The pilot will study the use of occupational reading demands in career planning. Job Corps will use MetaMetrics' Lexile Career Database to identify the reading demands of prospective occupations. With the Lexile Career Database, an individual enrolled in the Job Corps pilot will be able to identify the reading ability needed for a desired career and use this information to inform goal setting such that career readiness is attained.
The Lexile Career Database provides Lexile® text measures for over 250 careers, as well as important descriptive information for each career. The database is a result of years of research examining the text complexity of a variety of reading materials in various domains of the postsecondary experience. Through their research, MetaMetrics identified, measured, and analyzed reading materials that are commonly encountered and used by individuals who are being trained for or are in their first year of employment. The Lexile Career Database features careers that have been classified as "Bright Outlook" careers by O*NET (Occupational Information Network), the premier online career search database designed for the U.S. Department of Labor. The "Bright Outlook" careers span sixteen career clusters identified by the U.S. Department of Education. "Bright Outlook" careers are careers that are expected to grow rapidly in the upcoming years, will have a large number of job openings or are new and emerging occupations.
Job Corps, administered by the United States Department of Labor, is a free education and training program that helps young people learn a career, earn a high school diploma or GED, and find and keep employment. Job Corps was established in 1964 with a mission to help economically disadvantaged youth, between ages 16 and 24, earn the education and career technical skills to build pathways to career opportunities and to their own personal success. During its five decades, Job Corps has grown to 126 centers, with locations in 50 states, the District of Columbia, and Puerto Rico. To date, Job Corps has provided education and training to more than two million young people.
"For over fifty years, Job Corps has made a big impact on disadvantaged youth and our economy," added Malbert Smith, III, Ph.D., president and cofounder of MetaMetrics. "We are excited that the use of Lexile measures to promote career readiness has the potential to add value to the wonderful work that Job Corps provides."
About MetaMetrics
MetaMetrics is focused on improving education for learners of all ages and ability levels. The organization develops scientific measures of academic achievement and complementary technologies that link assessment results with real-world instruction. MetaMetrics' products and services for reading (The Lexile® Framework for Reading, El Sistema Lexile® para Leer), mathematics (The Quantile® Framework for Mathematics) and writing (The Lexile® Framework for Writing) provide unique insights about academic ability and the potential for growth, enabling individuals to achieve their goals at every stage of development. Connect with the organization at: http://blog.lexile.com.
Elizabeth Lattanzio
Communications Director
elattanzio@lexile.com