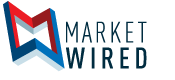 DH Capital Advises Nobis Technology Group on Sale to LeaseWeb USA
NEW YORK, NY and BOULDER, CO--(Marketwired - March 16, 2016) - DH Capital, LLC ("DH Capital"), an investment banking firm serving companies in the Internet infrastructure, communications, and SaaS sectors, announced today that the company served as financial advisor to Nobis Technology Group, LLC. ("Nobis") on its recent sale to LeaseWeb USA, Inc. ("LeaseWeb"), the Manassas, Virginia based subsidiary of Ocom, one of Europe's leading internet services providers.
Based in Phoenix, Nobis delivers a broad range of Internet services, including dedicated servers, shared web hosting, private cloud services, and colocation, from seven facilities across the United States under its Ubiquity Hosting brand.
"The team at DH Capital and its understanding of the hosting industry were integral to helping Nobis identify the right buyer and negotiate the right transaction," said Clint Chapman, CEO of Nobis. "I am confident the business we have built over the last ten years will continue to thrive under LeaseWeb's ownership, providing our customers with the high level of service and value they have come to expect."
"Our firm is proud to have represented Nobis and Seaport Capital, its principal outside investor, with this transaction," said DH Capital Partner, Marty Friedman. "The Internet services and gaming platform built by the team at Nobis over the past decade provides an exceptional opportunity for LeaseWeb to expand its United States presence."
DH Capital has long served as a trusted advisor and maintains the largest dedicated team of professionals covering the Internet infrastructure, communications, and SaaS sectors. DH Capital has advised companies on more than 135 transactions with combined value in excess of $13.6 billion.
About DH Capital
DH Capital is a private investment banking partnership serving companies in the Internet infrastructure, communications, and SaaS sectors. Headquartered in New York City with offices in Boulder, Colorado, the firm's principals have extensive experience and proven abilities in capital formation, finance, research, business development and operations. DH Capital provides a full range of advisory services to companies and financial institutions, including mergers and acquisitions, private capital placements, financial restructuring, and operational consulting. For more information on DH Capital, visit their website at www.dhcapital.com.
/EINPresswire.com/ -- DH Capital 
Kelly Coyle
Email contact