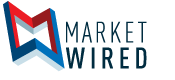 City of Buda Joins Community of Local Buyers With the Texas Purchasing Group
/EINPresswire.com/ -- BUDA, TX--(Marketwired - March 16, 2016) - Today, The City of Buda announces it has joined the Texas Purchasing Group, a regional purchasing community by BidNet. Local government agencies throughout Texas utilize the purchasing group for bid and vendor management. The City of Buda invites all potential vendors to register online with the Texas Purchasing Group to access its upcoming solicitations.
The City of Buda joins the Texas Purchasing Group and the community of 31 participating local government agencies located throughout Texas. Along with a variety of bid and vendor management solutions, The City of Buda gains access to a bid library to help with bid creation, a shared pool of vendors, and association with like-minded purchasing professionals in the area.
Vendors interested in doing business with The City of Buda and other nearby government agencies are encouraged to register at www.TexasBidSystem.com. Benefits of joining the Texas Purchasing Group include:
Centralized location for bids from all 31participating agencies
Bid alerts customized to the vendors' products or services
Reliable and timely delivery of notifications, addendums and documents
Advanced notice of Term Contract expiration
E-Bid and E-Quote Submission
The Texas Purchasing Group is one of BidNet's regional purchasing groups throughout the country. It provides The City of Buda a bid and vendor management solution, document and addendum distribution, and tracking of all activity throughout the procurement process.
About The City of Buda:
Just 20 minutes south of Austin, off the beaten path, lays Buda, Texas -- a friendly city with small town charm and big plans for the future that are equal parts pragmatic and idyllic. Steeped in area history, Buda holds fast to the values and rich potential that made it a choice location for the first settlers of the 1880s. The same qualities that made the city attractive in the past hold true today.
Safe, affordable, wholesome Buda is a city centered on community, an oasis of country calm at the edge of civilization, unspoiled by the pace of Austin and San Antonio's big city ways. Put your feet up, and breathe easy -- Buda's city fathers have seen to it that its historic flavor, laid-back lifestyle, and family values will be protected and preserved for the next generation.
About The Texas Purchasing Group:
The Texas Purchasing Group is a part of BidNet's regional purchasing groups available at no cost to local government agencies. With years of input from Procurement Professionals, BidNet specifically developed the bid system to fill the need for a robust bid and supplier management solution for local government agencies. BidNet runs regional purchasing groups throughout the country used by over 1,100 local government agencies. To learn more about the features and module available to government agencies, please visit www.SourceSuite.com.
Image Available: http://www.marketwire.com/library/MwGo/2016/3/8/11G086703/Images/City_of_Buda_joins_Texas_Purchasing_Group-e360b030c50a9f589a853e82356f64da.jpg
Image Available: http://www.marketwire.com/library/MwGo/2016/3/8/11G086703/Images/Texas_Purchasing_Group-279309621942.jpg
Image Available: http://www.marketwire.com/library/MwGo/2016/3/8/11G086703/Images/SourceSuite_E-Procurement_Solution_-_Logo-430200786686.jpg
Media Inquiries: 
Kim Cullen
Director of Marketing
518-689-7036
Kcullen@bidnet.com