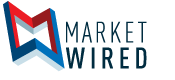 PetroFrontier Corp. Releases Year End 2015 Financial and Operating Results
/EINPresswire.com/ -- CALGARY, ALBERTA -- (Marketwired) -- 03/15/16 -- PetroFrontier Corp. ("PetroFrontier") (TSX VENTURE: PFC) today released its year end 2015 financial and operating results. A copy of PetroFrontier's condensed consolidated financial statements and related management's discussion and analysis ("MD&A") can be obtained on SEDAR at www.sedar.com and on PetroFrontier's website at www.petrofrontier.com.
PetroFrontier's head office is in Calgary, Alberta and its common shares are listed for trading on the TSX Venture Exchange under the symbol "PFC".
Neither the TSX Venture Exchange nor its Regulation Services Provider (as that term is defined in the policies of the TSX Venture Exchange) accepts responsibility for the adequacy or accuracy of this release.
Contacts:
PetroFrontier Corp.
Earl Scott
President and CEO

PetroFrontier Corp.
Shane Kozak
Vice President Finance and CFO

PetroFrontier Corp.
(403) 718-0366
(403) 718-3888 (FAX)
info@petrofrontier.com
www.petrofrontier.com