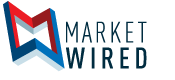 Bonavista Energy Corporation Confirms Dividend for April 15, 2016
/EINPresswire.com/ -- CALGARY, ALBERTA -- (Marketwired) -- 03/15/16 -- Bonavista Energy Corporation (TSX: BNP) ("Bonavista") confirms that a dividend of $0.01 per common share will be paid in cash on April 15, 2016 to common shareholders of record on March 31, 2016. The ex-dividend date is March 29, 2016. This dividend has been designated as an "eligible dividend" for Canadian income tax purposes.
As announced on February 25, 2016 with our 2015 year end results, effective April 1, 2016, our dividend policy has been changed to $0.01 per common share per quarter. As such, the first dividend payment under this revised policy is expected to be confirmed on June 15, 2016, payable on July 15, 2016 to common shareholders of record on June 30, 2016. Bonavista's dividend policy will be reviewed quarterly and be based on future commodity prices, foreign exchange rates, and our commodity hedging program, current operations and future investment opportunities.
Bonavista is a mid-sized dividend paying energy corporation focused on the efficient development of high quality oil and natural gas assets while providing sustainable value to shareholders.
Forward-Looking Statements
Corporate information provided herein contains forward-looking information. The reader is cautioned that assumptions used in the preparation of such information, particularly those pertaining to cash dividends, which are considered reasonable by Bonavista at the time of preparation, may be proven to be incorrect. Actual results achieved during the forecast period will vary from the information provided herein and the variations may be material. There is no representation by Bonavista that actual results achieved during the forecast period will be the same in whole or in part as those forecasts.
Contacts:
Jason E. Skehar
President & CEO

Dean M. Kobelka
Vice President, Finance & CFO

Berk Sumen
Manager, Investor Relations

Bonavista Energy Corporation
1500, 525 - 8th Avenue SW
Calgary, AB T2P 1G1
(403) 213-4300
www.bonavistaenergy.com