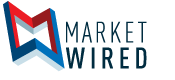 Four Winds Interactive's New Mobile Product Turns Smartphones Into Powerful Employee Engagement Tools
FWI Mobile(TM) Enables Companies to Extend Their Visual Communications Strategy to Mobile Workers via Any Mobile Device
/EINPresswire.com/ -- DENVER, CO--(Marketwired - March 15, 2016) -  Four Winds Interactive (FWI), a leader in the Visual Communications industry, announced the release of FWI Mobile Workforce™, a tool that enables companies to communicate more effectively with an increasingly mobile workforce by extending the reach of their Visual Communications network to any mobile device. Addressing the challenge human resources executives face in finding effective lines of communication and increasing engagement in today's agile business world, FWI Mobile Workforce provides a mobile delivery system for an organization's Visual Communications, including integrated data feeds, reaching employees anywhere.
The cross-platform app presents an organization's employee-focused information on any type of mobile device, extending the reach and efficacy of the content. This new mobile product supplements an internal Visual Communications solution, giving employees access to important business information regardless of their physical location.
"The most respected companies in the world are using Visual Communications solutions not only for improving customer engagement, but also for internal communications to employees. The impact on employee engagement is dramatic, and our customers asked us to find a way to extend the reach of these systems beyond the office environment to also reach their mobile workforce," said David Levin, President and CEO of FWI. "FWI Mobile Workforce allows companies to reach all of their employees, including those on the road, those who work from home or remote offices, and outside contractors. By using their smartphones, a company can communicate with them just as effectively as with employees in the office environment."
FWI Mobile Workforce features a modular design, and each element is customizable based on content, layout, and even security. The app currently features 11 pre-built modules, and clients can choose to leverage all of them, or select specific units for inclusion. The app ties in with enterprise security standards, keeping information secure and allowing clients the freedom to choose how their content is viewed. 
In addition to FWI Mobile Workforce, Four Winds Interactive is also releasing a custom mobile solution that can be tailored to fit any client's needs, including customer-facing applications. This is offered as a native solution and can be made available in traditional app stores.
About Four Winds Interactive
Founded in 2005, FWI has quickly become the industry-leader for enterprise Visual Communications software. FWI's functionality makes it easy to create powerful communications that solve wayfinding challenges, enhance safety, increase sales, improve experiences and much more. FWI is based in Denver, Colorado with additional offices in Dubai, Hong Kong, Mexico and the United Kingdom. For more information, visit www.fourwindsinteractive.com
Media Contact:
Jill Petersen
GroundFloor Media for Four Winds Interactive
jpetersen@groundfloormedia.com
M: 206-683-5225