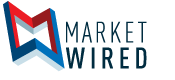 Razor Management Group Cuts to the Chase; What to Expect in 2016
/EINPresswire.com/ -- BENTONVILLE, AR -- (Marketwired) -- 03/15/16 -- Razor Management Group cut through the competition in 2015 and is showing no signs of backing down in the new year. As the end of the first quarter inches closer, momentum has mounted and the organization braces for another record setting year.
Director of Operations, Monty Little, and his team of eager entrepreneurs experienced unprecedented growth last year. Currently, the organization boasts 15 locations throughout Arkansas, Kansas, Tennessee, Kentucky, Missouri, Florida and Alabama. Eight of the 15 expansions occurred in the last 12 months, the most recent of which took place in Dothan, Alabama and Louisville Kentucky. Keeping momentum alive, Monty and the Razor Management Group recently announced their newest expansion to Jonesboro, Arkansas expected to take place on March 25th.
The rapid expansion occurring out of Bentonville, Arkansas has landed Razor Management Group on the radar for their multi-million dollar clients. In October, Monty and his management team attended a national conference held in Nassau, Bahamas hosted by their clients. At the meeting, Monty was awarded the Presidential Award of Excellence for the third year in a row. "The Presidential Award is given to the top ten producing Directors in the nation. It is such a privilege and an honor to receive this award, not once but three years in a row! It really proves that Razor Management Group is productive and consistent. None of this would have been possible if it weren't for our amazing team," says Monty.
Moving into the end of the first quarter, 2016 projections have been released. Razor Management Group is projected to end the year with 25 offices throughout the Southern-Midwest. After being asked what the secret to his success has been, Monty said, "The training and development structure is what makes all of this possible. Couple that structure with a great mentality, it's a recipe for success." Monty explains, "We understand individuals learn differently from one to the next. There is no one better at catering the training to an individual than us. That is why our success rate is so much higher than our competition."
Through the opportunity that Monty offers his employees, he says, "The most rewarding part of what we do is taking a step back and realizing that it's no longer about me. It is 100% about what I put into people. Teaching and developing individuals to hit their career goals or personal goals gives me a purpose each and every morning."
The future looks bright for Razor Marketing Group as projections and goals align and the organization braces to cut through previous records. For more information, visit them at www.razormanagementgroup.com.
Razor Management Group
1732 S.E. Moberly Ln
Suite A
Bentonville AR
Email Contact
479-799-7998