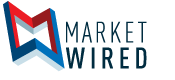 The VCSEL Market Is Expected to Grow at a CAGR of 21.99% From 2015 to 2020
High Reliability & Low Cost of Fabrication Encouraging Manufacturers
/EINPresswire.com/ -- DUBLIN, IRELAND--(Marketwired - March 15, 2016) -  Research and Markets has announced the addition of the "VCSEL Market -- Forecast to 2020" report to their offering.
VCSELs are a type of lasers in which infrared energy is emitted from the surface cavity of semiconductor layers. Multiple devices can be packaged together to form an array and used for high-speed optical data communication over short distances. Their high reliability and low cost of fabrication have also encouraged manufacturers to develop these devices for sensing applications. In the last few years, researchers have also managed to successfully develop high-powered VCSELs for infrared illumination, pumping of lasers, and industrial heating applications.
This research report categorizes the VCSEL market on the basis of application, end user, and geography. The market has been segmented based on application into data communication, sensing, infrared illumination, pumping, and industrial heating. The market based on end users has been segmented into data center, consumer electronics, automotive, industrial, healthcare, and other sectors. It has been segmented based on geography into North America, Europe, APAC, and RoW.
The VCSEL market is expected to reach USD 2,105.3 Million by 2020. Data communication and sensing are the major applications, whereas infrared illumination, pumping, and industrial heating applications are expected to exhibit high growth. In 2014, the data communication application accounted for the largest share of nearly 60% of the overall VCSEL market.
The report also details key high-growth markets, thereby underlining the growth trend in the VCSEL market. Furthermore, the report analyzes the competitive scenario, geographic trends, and opportunities in the macro- and micro-markets with respect to North America, Europe, APAC, and RoW.
Company Profiles:
Avago Technologies
Finisar Corporation
Ii-Vi Incorporated
Iqe Plc
Jds Uniphase Corporation
Princeton Optronics, Inc.
Royal Philips Electronics N.V.
Ultra Communications, Inc.
Vertilas Gmbh
Vixar, Inc.
Key Topics Covered:
1 Introduction
2 Research Methodology
3 Executive Summary
4 Premium Insights
5 Market Overview
6 Industry Trends
7 Market, By Application
8 Market, By End User
9 Geographic Analysis
10 Competitive Landscape
11 Company Profiles
For more information visit http://www.researchandmarkets.com/research/h67bm3/vcsel_market_by
Sector: Telematics and Vehicle Electronics
Research and Markets
Laura Wood
Senior Manager
press@researchandmarkets.com

Fax from USA: 646-607-1907
Fax from rest of the world: +353-1-481-1716