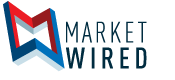 Entrance Matting Market -- Global Forecast to 2020
The Market Is Projected to Reach USD 6.72 Billion
/EINPresswire.com/ -- DUBLIN, IRELAND--(Marketwired - March 15, 2016) -  Research and Markets has announced the addition of the "Entrance Matting Market - Global Forecast to 2020" report to their offering.
The global entrance matting market is projected to reach USD 6,722.3 Million by 2020, at a CAGR of 4.8% from 2015 to 2020. Growth in the flooring, hospitality, and event industry are projected to be the major drivers of the entrance matting market.
 Increasing importance of safety at workplace is also one of the major drivers of the entrance matting market. Technological advancements as well as emergence of the anti-fatigue, logo, and specialty matting is expected to have a positive impact on the growth of the entrance matting market.
These companies provide advanced entrance matting products, and the considerable expertise and experience gained over the years have optimized their processes and practices to become more efficient. The leading players rely on regional and local distributors to increase their share as well as geographical presence in the market.
The key strategies adopted by the players in the entrance matting market are new product developments and investments. The leading entrance matting product manufacturers are focusing on emerging countries that are estimated to show potential for industrial development in the near future.
Companies Mentioned
3M
Bergo Flooring Ab
Birrus Matting
Cintas Corporation
Eagle Mat & Floor Products
Forbo Holdings Ag
Superior Manufacturing Group
Unifirst Corporation
Key Topics Covered:
1 Introduction
2 Research Methodology
3 Executive Summary
4 Premium Insights
5 Market Overview
6 Industry Trends
7 Entrance Matting Market, By Type
8 Entrance Matting Market, By Material
9 Entrance Matting Market, By Utility
10 Entrance Matting Market, By Application
11 Entrance Matting Market, By Region
12 Competitive Landscape
13 Company Profiles
For more information visit http://www.researchandmarkets.com/research/h9547t/entrance_matting
Sector: Utilities
Research and Markets
Laura Wood
Senior Manager
press@researchandmarkets.com

For E.S.T Office Hours Call 1-917-300-0470
For U.S./CAN Toll Free Call 1-800-526-8630
For GMT Office Hours Call +353-1-416-8900

U.S. Fax: 646-607-1907
Fax (outside U.S.): +353-1-481-1716