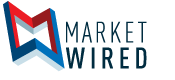 Crush Media Group Celebrates a Year of Achievements With Big Plans for 2016
/EINPresswire.com/ -- DENVER, CO -- (Marketwired) -- 03/15/16 -- Crush Media Group, www.crushmediagroupinc.com, was established in 2012. As Crush Media Group sets up its 2016 expansion plans, it is reflecting on the growth and success it encountered in the previous year. Most businesses have to endure multiple ups and downs within their first 5 years in order to succeed, especially in the economic deficiencies we have had to overcome. Crush Media Group did not let those difficult times hold them back from success. In fact, CMG has risen up to the challenges and responded with triumphant growth! In 2015, CMG expanded into all six of its client's warehouses. In addition, Crush Media Group's Director of Operations & President, Rob Meyers, promoted three new Directors that aided in the expansion to Fort Collins, South Denver and Colorado Springs. Meyers is not stopping there! Crush Media Group is on the rise to expand, yet again, by the end of 2016. The Denver based office has been selected by its client and the program's V.P. as one of twenty offices to test launch double staffing in each retail location within its territory. To ensure rapid results and continued growth opportunity, Crush Media Group will be hiring several new, up and coming contributors to the company. As one of the largest and fastest growing sales and marketing firms in the Denver area, Crush Media Group has lead the direct marketing industry in areas such as customer service, product branding, sales and the acquisition of new clientele.
Director Meyers commented,"Much of our success is due to being business partners with Fortune 500 companies that have thrived in their industries, as well as through nationwide economic struggles. We see nothing holding us back from continued territorial expansion along with increased levels of production within each of our markets. To ensure our goals will be met, we will continue to provide more career opportunities with our well developed, successful Management Training Program, as we have big plans for 2016!" Meyers states one of his goals for the New Year is to promote two new Directors to manage their own divisions of the program within the Colorado market.
Crush Media Group wrapped up its year of success with its annual R&R. All of the Directors from the program celebrated at the Atlantis Resort in the Bahamas this past October. The program hosts an award ceremony, highlighting the program's accomplishments throughout the year, client partnerships, client technological advancements, next year expansion plans, along with recognizing top Directors. Meyers was selected to receive an Achievement Award amongst the Top 50 Directors across the country. Meyers had several achievements throughout 2015. Each quarter, the program holds Regional Leaders Meetings in several cities, allowing a chance for Directors and Corporate Trainers to network and ensure continued eduction of its clients and marketing strategies. Director Meyers was selected as one of five Directors to speak at 2015's 4th quarter Regional Leaders Meeting in Denver, CO. He has already set his next goal as qualifying as a selected speaker at the program's next Top Leaders Meeting in March, which are held biannually in Dallas, TX as the Hilton DFW Executive Conference Centers.
"It is a New Year which means we have yet another year of opportunity at our fingertips. While we reflect on our accomplishments from our previous fiscal year, we will use them as momentum to make this year even bigger. We will not be taking our foot off the gas here at Crush, only driving even harder to continue our company's exponential growth," Meyers comments. Crush Media Group will be moving into a new, upgraded office in Cherry Creek to allow for the company to continue hiring on aspiring, motivated individuals to aid in the expansion plans as they continue to increase their clients' exposure throughout the state of Colorado. Crush Media Group's way of introducing products and promotions to consumers is unique. They work with major retailers to provide an exceptional, hands-on presentation which clients cannot get anywhere else. Meyers states, "We are going to be the premier integrated communication service and new client acquisition for our partners in 2016."
Image Available: http://www2.marketwire.com/mw/frame_mw?attachid=2978995
Image Available: http://www2.marketwire.com/mw/frame_mw?attachid=2978999

Contact:
Crush Media Group
(303)-872-7768