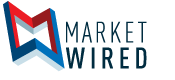 UPDATE - dressbarn Remodels Fashion Destination in Fresh Meadows
With Remodel, Specialty Fashion Retailer Continues to Bring Smart Style Solutions to the Community
/EINPresswire.com/ -- FRESH MEADOWS, NY--(Marketwired - March 11, 2016) - Just in time for Spring, dressbarn (NASDAQ: ASNA) announces that it has completed a remodel of its location in Fresh Meadows. To celebrate, the updated retail store -- located at 61-38 190th Street -- is offering customers a free gift with every purchase. The store will continue to bring designer-inspired fashions and smart style solutions to community shoppers, who can also consult expert associates for personalized wardrobe advice.
"We are thrilled to be part of the Fresh Meadows business community, and play an important role in the lives of the women who live here," says Jeffrey Ponzo, dressbarn District Manager. "We want to be the go-to destination for stylish women who crave value-minded fashion, helpful ideas and inspiration. Stop by and see what's in store!"
dressbarn, known for its exceptional customer service, offers versatile, on-trend pieces in sizes 4-24 so that women can get their style fix while they stay on budget, and its friendly associates have a wealth of product knowledge and great ideas about how to pull looks together. Plus, in honor of the remodel, shoppers at the Fresh Meadows dressbarn will receive a complimentary tote bag with their purchase, while supplies last.
"Our goal is to create a fun, informative shopping experience that helps women feel good, look great and express her unique point of view," says Ponzo. "We think women in the Fresh Meadows community will love what we have to offer."
For additional information about dressbarn in Fresh Meadows, please contact the local store at 718-264-2435. A complete list of dressbarn store locations is available at www.dressbarn.com.
About dressbarn
dressbarn, a division of Ascena Retail Group Inc. (NASDAQ: ASNA), is a omni-channel specialty retailer with over 830 stores, featuring its own line of women's casual, wear-to-work and special occasion apparel at great values, in sizes 4-24. Dressbarn is focused on creating meaningful customer experiences through fashion adventures, style solutions, relevant choices and personalized service.
Contact:

Melissa Ersoy
Marketing
dressbarn inc.
Phone: (551) 777-6196
E-Mail: melissa.ersoy@dressbarn.com

Jeffrey Ponzo
District Manager
dressbarn
Phone: 718-264-2435
E-Mail: dsm.303@dressbarn.com