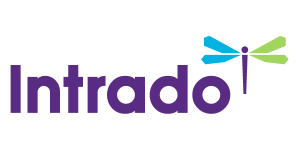 SHAREHOLDER ALERT: Pomerantz Law Firm Reminds Shareholders With Losses on Their Investment in Cnova N.V. of Class Action Lawsuit and Upcoming Deadline – CNV
/EIN News/ -- NEW YORK, March 05, 2016 (GLOBE NEWSWIRE) -- Pomerantz LLP announces that a class action lawsuit has been filed against Cnova N.V. ("Cnova" or the "Company") (NASDAQ:CNV) and certain of its officers.   The class action, filed in United States District Court, Southern District of New York, and docketed under 16-cv-00498, is on behalf of a class consisting of all persons or entities who purchased Cnova securities: (1) pursuant and/or traceable to the Company's Registration Statement and Prospectus (collectively, the "Registration Statement") issued in connection with the Company's initial public offering on or about November 19, 2014 (the "IPO" or the "Offering"); and/or (2) between November 19, 2014 and December 18, 2015, inclusive (the "Class Period"). Plaintiff seeks to pursue remedies under the Securities Act of 1933 (the "Securities Act") and under the Securities Exchange Act of 1934 (the "Exchange Act").

If you are a shareholder who purchased Cnova securities during the Class Period, you have until March 21, 2016 to ask the Court to appoint you as Lead Plaintiff for the class.  A copy of the Complaint can be obtained at www.pomerantzlaw.com. To discuss this action, contact Robert S. Willoughby at rswilloughby@pomlaw.com or 888.476.6529 (or 888.4-POMLAW), toll free, ext. 9980. Those who inquire by e-mail are encouraged to include their mailing address, telephone number, and number of shares purchased.
Cnova is an e-commerce company that offers and sells products online. The Company's most significant product categories are home appliances, consumer electronics, computers, and home furnishings. The Company's brands include Cdiscount, Extra, Casas Bahia, and Ponto Frio. 
The Complaint alleges that throughout the Class Period, Defendants made false and/or misleading statements, as well as failed to disclose material adverse facts about the Company's business, operations, and prospects. Specifically, Defendants made false and/or misleading statements and/or failed to disclose: (1) that the Company overstated net sales; (2) that the Company failed to properly write-off the value of certain returned items; (3) that there was a material discrepancy in accounts receivable related to the damaged/returned items; (4) that, as such, the Company's EBIT was overstated; (5) that the company lacked adequate internal controls; and (6) that, as a result of the foregoing, the Company's financial statements and Defendants' statements about Cnova's business, operations, and prospects, were materially false and misleading at all relevant times.
On November 19, 2014, Cnova priced its IPO of 26,800,000 shares, at a price of $7.00 per share, exclusive of the underwriters' over-allotment option to purchase 4,020,000 additional shares. 
On December 18, 2015, after the market closed, Cnova issued a press release entitled "Cnova N.V. Initiates a Review of Inventory in Brazil." Therein, in relevant part, the Company disclosed that its Board of Directors engaged legal advisors and external forensic accountants to perform a review of issues related to inventory management. According to the Company, the issues involve the handling of product returns and damaged product inventory at distribution centers of Cnova's Brazilian subsidiary, Cnova Comércio Eletrônico S.A. (Cnova Brazil).
On this news, shares of Cnova declined $0.53, or nearly 18% to close at $2.42 on December 21, 2015, on unusually heavy volume. 
The Pomerantz Firm, with offices in New York, Chicago, Florida, and Los Angeles, is acknowledged as one of the premier firms in the areas of corporate, securities, and antitrust class litigation. Founded by the late Abraham L. Pomerantz, known as the dean of the class action bar, the Pomerantz Firm pioneered the field of securities class actions. Today, more than 70 years later, the Pomerantz Firm continues in the tradition he established, fighting for the rights of the victims of securities fraud, breaches of fiduciary duty, and corporate misconduct. The Firm has recovered numerous multimillion-dollar damages awards on behalf of class members. See www.pomerantzlaw.com
CONTACT:
Robert S. Willoughby
Pomerantz LLP
rswilloughby@pomlaw.com