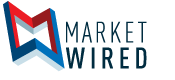 TurnsLift Optimizes Medical Device Logistics to Grow Manufacturers' Bottom-Line Profitability
New Platform Brings a Fresh Approach to the Way Implantable Medical Device Field Inventories Are Managed
/EINPresswire.com/ -- WALNUT CREEK, CA --(Marketwired - March 01, 2016) - Limited transparency into field inventories, ballooning costs, and regulatory constraints like the UDI program have resulted in one of the most challenging and expensive environments for manufacturers today. Developed in concert with both growing and established manufacturers as an end-to-end solution for medical device field logistics, TurnsLift promises to address these challenges with a solution specifically geared for this industry.
"There seemed to be a lack of innovation, flexibility and configurability when we looked at all the solutions in the medical device technology marketplace," says Anton Vishnyak, Chief Technology Officer at Mobitor. "Our constellation concept takes the best parts of a traditional software solution and combines it with the flexibility of independent modules, creating a dynamic ecosystem that can be configured on the fly."
TurnsLift is engineered to integrate with major solutions like SAP, Oracle and Salesforce, creating a holistic picture of field inventory. While it can run standalone, the system truly shines when paired with a customer's ERP tool, bringing increased usability, efficiency and configurability. Thanks to the modular structure, TurnsLift is flexible enough to work for the younger yet rapidly growing manufacturer, while remaining robust enough for established industry leaders.
TurnsLift comes with a full set of modules and integrations that customers can choose to either enable or disable depending on their unique needs. Modules include case scheduling, consignment and part management, and reconciliation, to name a few.
"TurnsLift is the answer to challenges that run rampant in the industry," says Mickey Meehan, Chief Operations Officer at Mobitor. "With TurnsLift teams are more efficient, have less errors to process, and have full visibility to every part in the field. Our solution returns tangible ROI to a customer's bottom line. In one case we cut order processing times by 70% and brought them close to 40% savings on annual freight costs. We solve the logistics challenge so customers can focus on what they do best, building world-class medical devices."
Following the true cloud-based philosophy, Mobitor continually releases modules to give customers an ever-growing marketplace of solutions to select from. TurnsLift customers enjoy a consistently evolving and improving product, one that remains on the forefront of the industry.
For more information, head to www.turnslift.com or email hello@turnslift.com to speak with a member of the TurnsLift team.
About Mobitor:
Mobitor provides cloud-based solutions that optimize field logistics for the Medical Device industry. Founded in 1994, the company's applications are designed to improve top line performance and maximize bottom line profits through transparency and real-time data. With a geographic footprint spanning over 35 countries, Mobitor serves a constantly growing group of customers around the world. 
Media Contact:
Seiyonne Suriyakumar
seiyonne@turnslift.com