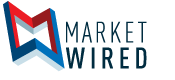 BMO Investments Inc. Announces Closures to Existing Funds
/EINPresswire.com/ -- TORONTO, ONTARIO -- (Marketwired) -- 03/01/16 -- BMO Investments Inc. (BMOII), the manager of BMO Mutual Funds, today announced its intention to terminate the following BMO Mutual Funds (the Funds):


--  BMO LifeStage 2017 Class
--  BMO LifeStage 2020 Class
--  BMO LifeStage 2025 Class
--  BMO LifeStage 2030 Class
--  BMO LifeStage 2035 Class
--  BMO LifeStage 2040 Class


The Funds will be terminated on or about June 28, 2016. Also, effective today, the Funds will no longer accept additional investments, including purchases through regular investment savings plans.
Affected investors are encouraged to contact their investment professional to discuss these fund terminations and their investment options. Investors may redeem or switch their investments in the Funds until the close of business on June 27, 2016.
If alternative investment instructions are not received by June 27, 2016, investments in the terminating funds:


--  In non-registered accounts - will be redeemed and investors will be paid
    the proceeds of these investments;
--  In registered accounts - on the termination date, will be transferred
    automatically into the BMO Money Market Fund.


Investors will not be required to pay any redemptions fees or sales charges upon redemption of their investment or the termination of the Funds.
BMOII will send a notice to each investor in the Funds regarding the termination.
For more information on BMO Mutual Funds, please visit www.bmo.com/mutualfunds.
Get the latest BMO press releases via Twitter by following @BMOmedia.
BMO Mutual Funds are offered by BMO Investments Inc., a financial services firm and separate legal entity from Bank of Montreal.
Commissions, trailing commissions, management fees and expenses all may be associated with mutual fund investments. Please read the fund facts or prospectus of the mutual fund before investing. Mutual funds are not guaranteed, their values change frequently and past performance may not be repeated.
About BMO Financial Group
Established in 1817, BMO Financial Group is a highly diversified financial services provider based in North America. With total assets of $699 billion as of January 31, 2016, and close to 47,000 employees, BMO provides a broad range of retail banking, wealth management and investment banking products and services to more than 12 million customers and conducts business through three operating groups: Personal and Commercial Banking, Wealth Management and BMO Capital Markets.
Contacts:
Media Contacts:
Amanda Robinson, Toronto
amanda.robinson@bmo.com
416-867-3996

Valérie Doucet, Montreal
valerie.doucet@bmo.com
514-877-8224