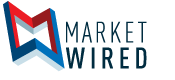 Update - VerteCore Technologies Unveils Affordable Back Pain Relief "VerteCore Lift(TM)" to Provide Instant Spinal Decompression to Tap the $57 Billion Orthopedic Medical Device Marketplace
The FDA Class 1 Approved Medical Device Provides Instant Back Pain Relief to Patients That Suffer From Pinched Nerves, Herniated Discs, Bulging Discs, Degenerative Disc Disease and Sciatica
/EINPresswire.com/ -- JACKSON, MS -- (Marketwired) -- 03/01/16 -- Searching for a cost-effective and convenient way to reduce back pain caused by pinched nerves, herniated discs, bulging discs, degenerative disc disease, SI Joint Dysfunction, functional Scoliosis or Sciatica? The new VerteCore Lift™, an FDA, Class 1 medical device, is patent-pending, mobile spinal decompression technology that stretches out the lumbar and thoracic vertebrae and provides instant relief for debilitating back pain by decreasing the pressure on pinched nerves and herniated discs. It is the perfect product for patients that want to avoid having back surgery or taking harmful painkillers, such as opiates.
The VerteCore Lift is not only more affordable than other types of spinal decompression devices, but it is much easier to use. It does not require frequent, expensive, time consuming trips to the doctors office and can be utilized while people are on the go during their normal daily routine, thus allowing convenient healing, 24x7.
VerteCore Lift has two adjustable support belts. A thoracic belt wraps around the top of the chest and under each arm. The lower lumbar belt wraps around the upper hips. On each side there are decompression rails that extend by ratcheting up and down, very similar to the way a car jack works. The patient simply extends each side until they achieve the desired relief and comfort level. Once in place, patients can enjoy lite exercise or go about their normal daytime routines.
Pictures are available in the https://vertecorelift.wordpress.com/vertecore-lift-press-room/ and a product demonstration video can be viewed at https://www.youtube.com/watch?v=kjhYVxmULFw.
The VerteCore Lift's MSRP will be priced at $599 for consumer models and $1,199 for clinician lines.
Early Bird Discounts 30% to 50% off the retail price will be offered via the firm's upcoming Indiegogo crowdfunding campaign, which will be launched in late March or early April 2016. If you would like to be in the first wave of customers to be notified when the crowdfunding campaign goes live, please sign up at https://vertecorelift.wordpress.com/contact-us/.
Big box retailers, resellers, distributors and manufacturer representatives will be offered special sales packages to support large volume licensing/sales agreements for medical device retailers, sport rehabilitation clinics, chiropractors, Orthopedic Surgeons and/or Neurosurgeons. Please contact Paul Leake to discuss all sales/business development opportunities at (601) 807-2148.
Image Available: http://www2.marketwire.com/mw/frame_mw?attachid=2972209

Contacts:
Paul Leake
VerteCore Technologies
(601) 807-2148
Email Contact

Robert Hoskins
Crowdfunding PR Campaigns
(512) 627-6622
Email Contact