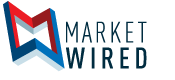 Inbound Marketing Agency SmartBug Media Hires Industry Veteran and Former HubSpotter Kyle James
Diamon HubSpot Partner Adds Another Industry Veteran to Its Nationally Recognized Agency Team
/EINPresswire.com/ -- IRVINE, CA--(Marketwired - March 01, 2016) - SmartBug Media, a leading inbound marketing agency assisting businesses in generating leads, increasing awareness, and building brand loyalty, is pleased to announce the recent hire of Kyle McMillan James as Interactive Manager. James will play a lead role in incorporating inbound and content marketing strategies into creating engaging digital experiences for a portfolio of clients.
James has worked professionally in Web marketing and development since 2006. He was one of the first 50 employees at HubSpot and spent three years with the company in a variety of roles, including Inbound Marketing Consultant, Manager of Consulting Services, and Blogging Platform Product Manager.
In 2008, James co-founded nuCloud, which specializes in providing low-cost, highly customizable map solutions for schools and other organizations. The company has twice (2013-2014 and 2014-2015) won the Reader's Choice Award from eSchool News and also was honored with the Reader's Choice Top Products Award from University Business in 2013. Between 2008 and 2014, James also served as founder and blogger of .eduGuru, a blog and brand about Internet marketing and Web development in higher education.
"I have known Ryan for years and followed SmartBug Media's growth into HubSpot's biggest and best agency partners," says James. "It only made sense if I was going to come back into HubSpot's orbit, after a hiatus of building my own company, to do it at the best agency partner. I've been drinking the inbound marketing Kool-Aid since the beginning and am excited to join another fast-growing inbound marketing company in its early stages. I hope to become a positive cog in SmartBug's growth, scale, and development."
James first discovered Web development in 1996 when he built his first website using Netscape Composer. In 1997, he created The Magic Bazaar, a popular website dedicated to the collectible card game Magic: The Gathering. Though the site is long since defunct, at its peak it was averaging 40,000 hits a month. James is a 2003 graduate of Wofford College, is a diehard Atlanta Braves fan and an avid home brewer, and lives in South Carolina with his wife and two beagles.
"Kyle has excelled in a variety of roles over his inbound career: development, sales, support, consulting, management, entrepreneurship, and product," says Ryan Malone, Founder and CEO of SmartBug Media. "That versatility will be an asset to our team and serve our clients well. We are thrilled to have someone of Kyle's experience and enthusiasm on board."
About SmartBug
For more than seven years, SmartBug Media has been helping businesses increase sales leads, close more customers, and enhance the reach of their brands. SmartBug is one of a handful of HubSpot Diamond partners in the world and is the highest rated agency in the history of the HubSpot ecosystem. We also boast the highest ROI documented from any HubSpot partner -- 3,558% and 14,500% ROI on a six-month and three-year campaign.
For a free inbound marketing or web design consultation, or to learn more, visit http://www.smartbugmedia.com/ or call 949-236-6448.
Ryan Malone
SmartBug Media
949-236-6448 x700
pr@smartbugmedia.com