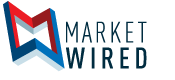 Platinum Group Metals Ltd. to Participate in the BMO Global Metals & Mining Conference
/EINPresswire.com/ -- VANCOUVER, BRITISH COLUMBIA and JOHANNESBURG, SOUTH AFRICA -- (Marketwired) -- 03/01/16 -- Platinum Group Metals Ltd. (TSX: PTM)(NYSE MKT: PLG) ("Platinum Group" or the "Company") announced today that R. Michael Jones, the Company's President and Chief Executive Officer, will be presenting at the BMO Capital Markets 25th Global Metals & Mining Conference in Hollywood, Florida on March 2, 2016 at 12:00 p.m. Eastern Standard Time. A live audio webcast of the presentation may be accessed through the Company's website: www.platinumgroupmetals.net.
About Platinum Group Metals Ltd.
Platinum Group Metals Ltd., based in Johannesburg, South Africa and Vancouver, Canada, has a successful track record with more than 20 years of experience in exploration, mine discovery, mine construction and mine operations.
Formed in 2002, Platinum Group holds significant mineral rights in the Bushveld Igneous Complex of South Africa, which is host to over 70% of the world's primary platinum production. The Company recently commissioned and began concentrate sales at the Maseve Platinum mine, a shallow, high-grade operation. Maseve is currently in ramp-up phase and is expected to produce 250,000 ounces (4E) per year on a steady state basis.
Platinum Group has expanded its exploration and development efforts on the North Limb of the Bushveld Complex at the Waterberg Project. Waterberg represents a new bulk type of platinum, palladium and gold deposit that is being studied for potential mechanized mining in partnership with Japanese state Company JOGMEC.
Disclosure
The Toronto Stock Exchange and the NYSE MKT LLC have not reviewed and do not accept responsibility for the accuracy or adequacy of this news release, which has been prepared by management.
This press release contains forward-looking information within the meaning of Canadian securities laws and forward-looking statements within the meaning of U.S. securities laws (collectively "forward-looking statements"). Forward-looking statements are typically identified by words such as: believe, expect, anticipate, intend, estimate, plans, postulate and similar expressions, or are those, which, by their nature, refer to future events. All statements that are not statements of historical fact are forward-looking statements. Forward-looking statements in this press release include, without limitation, statements regarding; the construction, development and ramp up of the Project 1 platinum mine; operational and economic projections with respect to the Project 1 platinum mine; future activities at Waterberg and the funding of such activities; trends in metal prices; the Company's overall capital requirements and future capital raising activities; plans and estimates regarding exploration, studies, development, construction and production on the Company's properties, other economic projections and the Company's outlook. Statements of resources also constitute forward-looking statements to the extent they represent estimates of mineralization that will be encountered on a property and/or estimates regarding future costs, revenues and other matters. Although the Company believes the forward-looking statements in this press release are reasonable, it can give no assurance that the expectations and assumptions in such statements will prove to be correct. The Company cautions investors that any forward-looking statements by the Company are not guarantees of future results or performance, and that actual results may differ materially from those in forward-looking statements as a result of various factors, including; the Company's capital requirements may exceed its current expectations; the uncertainty of operational and economic projections; the ability of the Company to negotiate and complete future funding transactions; variations in market conditions; the nature, quality and quantity of any mineral deposits that may be located; metal prices; other prices and costs; currency exchange rates; the Company's ability to obtain any necessary permits, consents or authorizations required for its activities; the Company's ability to produce minerals from its properties successfully or profitably, to continue its projected growth, or to be fully able to implement its business strategies; and other risk factors described in the Company's Form 40-F annual report, annual information form and other filings with the Securities and Exchange Commission and Canadian securities regulators, which may be viewed at www.sec.gov and www.sedar.com, respectively.
Contacts:
Platinum Group Metals Ltd., Vancouver
Kris Begic
VP, Corporate Development
Tel: (604) 899-5450 / Toll Free: (866) 899-5450
info@platinumgroupmetals.net
www.platinumgroupmetals.net