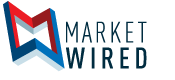 ATLAS Mara Limited: Repurchase of Shares & Total Voting Rights Update
/EINPresswire.com/ -- TORTOLA, BRITISH VIRGIN ISLANDS -- (Marketwired) -- 03/01/16 -- ATLAS Mara Limited (LSE: ATMA)
LSE: ATMA
01 March 2016
Atlas Mara Repurchase of Shares and Total Voting Rights Update
Atlas Mara Limited ("Atlas Mara" or the "Company"), the sub-Saharan African financial services group, today announces that on 29 February 2016, the Company repurchased 14,227 shares at a price of $4.54, all of which were purchased to be held as treasury shares.
Atlas Mara repurchased shares pursuant to the authority granted by its Board of Directors to re-initiate the Company's previously suspended share repurchase program. As communicated in its Q3 results announcement on 29 October 2015, the Company, by way of its nominated brokers, to whom it has granted discretion, will seek to acquire up to $10 million of its ordinary shares in the market.
As a result of the repurchase of shares, Atlas Mara's total number of ordinary shares in issue is 72,458,524 of which 2,609,971 are now held in treasury.
In accordance with rule 5.6.1 of the Financial Conduct Authority's Disclosure and Transparency Rules ("DTRs"), Atlas Mara hereby notifies the market that the total number of voting rights in Atlas Mara is 69,848,553. This figure may be used by shareholders as the denominator for the calculations by which they will determine if they are required to notify their interest in, or a change to their interest in, Atlas Mara under the DTRs.
Contacts
John-Paul Crutchley, +971 4275 6000
Kojo Dufu, +1 212 883 4330
About Atlas Mara
Atlas Mara was listed on the London Stock Exchange in December 2013. Atlas Mara's vision is to create sub-Saharan Africa's premier financial services institution through a combination of its experience, expertise and access to capital, liquidity and funding. Its goals are to combine the best of global institutional knowledge with extensive local insights and to support economic growth and financial inclusion in the countries in which the Company operates.
Contact:
RNS
Customer Services
0044-207797-4400
rns@londonstockexchange.com
http://www.rns.com