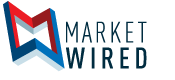 FatRedCouch Supports Genius Brands International's Thomas Edison's Secret Lab App With Release of Educational and Engaging Products for Kids
New Collectible HoloCards Put the Magic of Science Into the Hands of Kids
/EINPresswire.com/ -- SAN FRANCISCO, CA--(Marketwired - March 01, 2016) - Marin County, Ca Bay Area based family and lifestyle media company, FatRedCouch, reimagines the days of Wacky Packages and baseball trading cards with the launch of Secret Lab Kids HoloCards, a new collector series that puts the magic of science into the hands of children of all ages.
The HoloCard series supports FatRedCouch's recent launch and winner of the Editors Choice award, Thomas Edison Secret Lab Kids mobile app which is available now for iOS, Android, Kindle  and NOOK. The app is based on the new children's television series created and produced by Genius Brands, International, currently available on Comcast and public television stations across the U.S.
The great master of innovation, Thomas Edison, leads the six-pack line up of science superstars that make up the Secret Lab Kids. The animated cards include a backstory that is relatable to children excited by adventures in science, art, music, and technology. The HoloCards, featuring six animated flip collector cards (SRP: $7.99), are available within the app or directly in the FatRedCouch Store.
"We've taken a new approach to a favorite childhood pastime of collecting and trading cards by creatively animating our HoloCard series with educational opportunities and new ways for kids to connect with each other to learn," says FatRedCouch founder Nicole Lundeen. "Kids create by physically engaging and our science-based products combine imagination and intelligent adventure to help inspire future makers and innovators."
"The HoloCard line for Thomas Edison's Secret Lab complements the core premise of our brand, which is to demonstrate to kids how much fun science can be," said Stone Newman, President, Global Consumer Products, Genius Brands International. "We couldn't be more pleased with the quality and creativity behind the first line of products from FatRedCouch that will encourage kids to use their imaginations."
The Company launched the Thomas Edison's Secret Lab mobile app in December reaching thousands of downloads instantly. Packed with interactive explorations that introduce kids to some of the world's greatest inventors, the app goes beyond chalkboard lessons in science. From the interactive laboratory to games like Kafloooey Ka-Splat and Honey Bee Spree, the app creatively teaches science by infusing games, music, and actual experiments that bring to life the episode clips available within the app. To learn more about the app, visit Thomas Edison's Secret Lab on FatRedCouch. 
FatRedCouch continues to innovate children's programs and products through its proprietary technologies and unique partnerships with experts and innovators in education, entertainment, science, and physical goods. By delivering storylines through multiple immersive channels, the Company aims to positively support the emotional and intellectual upbringing of children throughout the US and beyond. To learn more about the company and its products, please visit FatRedCouch.
About FatRedCouch
Fat Red Couch (http://www.fatredcouch.com) uniquely blends brands and technologies to create innovative entertainment, publishing and educational experiences using digital platforms and durable goods - a process called Digital+Durable™ - which includes lines such as the Magic Toy Maker and U of Chew. Some of their other immersive interactive titles include Charlie the Chocolate Chihuahua and Puff, The Magic Dragon's Playground.
FatRedCouch is a proud member of Know What's Inside, a collaborative group of family-friendly developers with family-friendly apps.
About Genius Brands International
Headquartered in Beverly Hills, California, Genius Brands International, Inc. "GBI" is a publicly traded global brand management company that creates and licenses multimedia content for toddlers to tweens. Led by award-winning creators and producers, GBI creates "content and products with a purpose," providing enrichment as well as entertainment. The Company distributes its content worldwide in all formats, as well as a broad range of consumer products based on its characters. GBI's portfolio includes award-winning Baby Genius, recently re-launched with new entertainment and over 40 new products; adventure comedy Thomas Edison's Secret Lab®, available on Netflix, public broadcast stations and GBI's Kid Genius channel on Comcast's Xfinity on Demand reaching 21 million households; animated movie Stan Lee's Mighty 7, the first project from Stan Lee Comics, a joint venture with Stan Lee's POW! Entertainment and featuring an all-star voice cast led by legendary Stan Lee; and Warren Buffett's Secret Millionaires Club, created with and starring iconic investor Warren Buffett. The company also produces the animated cartoon starring Warren Buffett, which opens the annual Berkshire Hathaway shareholders meeting. Additionally, GBI is producing a new animated preschool series based on Llama Llama, the NY Times bestselling children's book franchise; and a tween adventure series Space Pop, featuring original music from renowned industry veteran Ron Fair and his singer-songwriter wife Stefanie Fair. 
GBI's wholly owned subsidiary A Squared Entertainment is a brand management and licensing company that represents third-party properties across a broad range of categories in territories around the world. The company currently represents Psycho Bunny, a luxury apparel line, From Frank, a humor greeting card and product line, and Celessence Technologies, the world's leading microencapsulation company.
For additional information please visit www.gnusbrands.com.
The following files are available for download:
Stephanie Rach
415-271-9603
stephanie@itsallgoodmediainc.com