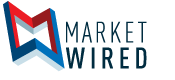 BCG's Michael Sherman Named One of the 'Top 100 Most Influential Blacks in Corporate America'
Sherman, a Technology Expert and Advisor to C-Level Executives on Strategic and Operational Efficiency Issues, Is Recognized by Savoy Magazine for His Contributions to US Business and Society
/EINPresswire.com/ -- DALLAS, TX -- (Marketwired) -- 03/01/16 -- Michael Sherman, a Dallas-based partner with The Boston Consulting Group (BCG) and a trusted advisor to many of the world's most respected technology companies, has been named one of the "Top 100 Most Influential Blacks in Corporate America" by Savoy Magazine, a leading African-American lifestyle publication. The list recognizes "African-American achievers, influencers, and executives who facilitate global change through their leadership."
Inclusion on the list is based on "exemplary professional accomplishments, community achievements, and ability to inspire others," the magazine said. Honorees were selected from more than 500 nominees, whose profiles were reviewed by a committee that included Savoy's editorial board, community leaders, and representatives from the academic and business arenas.
"Savoy is proud to balance and diversify the mainstream narrative and perspective on professional success in America," said L.P. Green, II, publisher of Savoy. "We are continually inspired by the success of the executives recognized, and we salute the corporations that support and value their diverse contributions."
As a leader of BCG's Technology, Media & Telecommunications practice area, Sherman works with top executives at mainly large multinational companies on a range of strategic and operational efficiency issues. He leads BCG's software sector in North America, advising both software firms and chief information officers (CIOs) at companies in other industries on key software trends.
In addition to his client work, Sherman is a core member of BCG's North American Diversity and Inclusion Council, which is responsible for setting the strategy and direction of the firm's diversity networks. He also leads BCG's Black/African-American Network, spearheading programs focused on the recruitment, retention, and development of Black/African-American candidates and employees across the firm's consulting and business services teams.
Outside of his consulting work, Sherman is a board member for the Thurgood Marshall College Fund, which assists the 47 publicly supported historically black colleges and universities and helps students acquire a high-quality college education at an affordable cost. He is also a member of the Federal Reserve Eleventh District Business and Community Advisory Council, which builds communication with a broad range of business and civic leaders on current economic conditions.
"I'm honored and humbled to be included on a list with so many highly accomplished African-Americans," Sherman said. "It's rewarding to be recognized not only for my professional work but also for my work on diversity and education."
Prior to joining BCG in 2007, Sherman was a corporate officer for a supply chain management software company that served Fortune 1000 fast-moving consumer goods companies. He has a BS in Computer Science and a BS in Engineering from Duke University. He earned an MBA from Duke's Fuqua School of Business.
The 2016 Savoy Top 100 listing is currently online at www.savoynetwork.com/2016Top100 and appears in the magazine's 15th anniversary spring issue, available on newsstands starting today. The issue includes an article by Sherman discussing the importance of diversity at BCG.
To arrange an interview with Michael Sherman, please contact Alexandra Corriveau at +1 212 446 3261 or corriveau.alexandra@bcg.com.
About Savoy Magazine
Savoy Magazine is a national publication covering the power, substance and style of African-American lifestyle. From entertainment to sports, business to politics, design to style, Savoy is a cultural catalyst that highlights timely topics and drives positive dialogue on and about Black culture. Savoy is published quarterly with a worldwide distribution via subscriptions and newsstands.
About The Boston Consulting Group
The Boston Consulting Group (BCG) is a global management consulting firm and the world's leading advisor on business strategy. We partner with clients from the private, public, and not-for-profit sectors in all regions to identify their highest-value opportunities, address their most critical challenges, and transform their enterprises. Our customized approach combines deep insight into the dynamics of companies and markets with close collaboration at all levels of the client organization. This ensures that our clients achieve sustainable competitive advantage, build more capable organizations, and secure lasting results. Founded in 1963, BCG is a private company with 85 offices in 48 countries. For more information, please visit bcg.com.
Image Available: http://www2.marketwire.com/mw/frame_mw?attachid=2972144

The Boston Consulting Group
Alexandra Corriveau
Media Relations Manager

Tel +1 212 446 3261
corriveau.alexandra@bcg.com