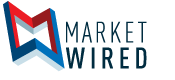 SS8 Appoints Tony Thompson Vice President of Marketing
Experienced Marketing Leader in Security and Networking to Drive Awareness and Rapid Sales Growth for SS8's New Enterprise Breach Detection Business
/EINPresswire.com/ -- SAN FRANCISCO, CA -- (Marketwired) -- 03/01/16 -- RSA Conference -- SS8, the leader in communications analytics and network forensics, today announced the appointment of Tony Thompson as vice president of marketing.
Tony brings nearly 20 years of marketing expertise to SS8, having built successful awareness, demand and sales enablement programs for top security and networking companies. Tony will lead SS8's global marketing strategy, and focus on driving awareness and sales growth for the company's new break-through enterprise breach detection business.
"Tony is a rock star marketing machine with a proven track record transforming and elevating enterprise brands. He joins SS8 at an exciting time in enterprise security," said Faizel Lakhani, president and COO of SS8. "Tony's marketing vision, focus and energy will be instrumental in navigating SS8 past the status-quo for enterprise security and into a leading brand for breach detection with massive revenue success."
Prior to SS8, Tony was VP of marketing for Silver Peak, where he was instrumental in reshaping the company from niche player to a leader in WAN optimization, and recently a pioneer in SD-WAN. Prior to Silver Peak, Tony led OEM and embedded security marketing for McAfee. He came to McAfee from the acquisition of Solidcore, where he helped establish the company as a leader in application whitelisting. Previously, Tony led PR for the security products group at Juniper Networks, and was instrumental in the launch of Blue Coat, where the company achieved over 300% growth in market valuation and profitability within 18 months. Tony holds a bachelor's degree from California State University, Fresno.
"Cyber-attacks are becoming more elusive, and despite the ongoing investment in preventative security products, breaches will continue to occur," said Tony Thompson. "The problem with many threat detection tools today is that they only tell the cyber investigator what they already know. What is needed now is a new model of breach detection that finds, stops and remediates the threats you don't know about."
Tony continued, "SS8 has the secret weapon -- a powerful software solution that is based on work with the world's top intelligence agencies, law enforcement organizations and telecommunication service providers to quickly find and stop unknown threats. Now, we're bringing this expertise to the enterprise to provide a radically new model for enterprise breach detection."
Demo at the RSA Conference
SS8 will be previewing its ground-breaking breach detection solution in booth #4805 at the RSA Conference 2016, being held at the Moscone Center in San Francisco from February 29 to March 3.
About SS8
SS8 gives enterprise security teams, service providers and intelligence agencies the quickest and most cost-effective solution for identifying, tracking and remediating network threats. By generating, storing and analyzing months and even years of enriched metadata summaries of all communication flows, SS8 customers gain unprecedented content -- and context-aware intelligence that allows them to find what matters most. SS8 is trusted by six of the world's largest intelligence agencies, five of the 10 largest communications providers and two of the top five critical infrastructure providers. Learn more at www.ss8.com.
Image Available: http://www2.marketwire.com/mw/frame_mw?attachid=2971936