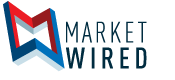 Unveiled: Sigma 50-100mm f/1.8 Art & 30mm f/1.4 Ultra-Fast APS-C Lenses & MC-11 Adapter; More Info at B&H Photo Video
The Compact 30mm f/1.4 DC DN Contemporary for Mirrorless Cameras and the Unrivaled 50-100mm f/1.8 DC HSM Art for DSLRs
/EINPresswire.com/ -- NEW YORK, NY--(Marketwired - February 28, 2016) -  B&H Photo is pleased to introduce Sigma's ultra-fast outstanding Global Vision lenses: the compact 30mm f/1.4 DC DN Contemporary for mirrorless cameras and the unrivaled 50-100mm f/1.8 DC HSM Art for DSLRs. Full-frame users shouldn't feel left out as Sigma has also revealed the electronic MC-11 Mount Adapter for adapting Sigma's Canon EF or Sigma SA mount lenses to fit Sony E cameras, including the full-frame a7 series.
A fast, versatile prime, this 30mm f/1.4 DC DN Contemporary Lens from Sigma is designed for APS-C-format mirrorless cameras.
Sigma 30mm f/1.4 DC DN Contemporary lens for Sony 
http://www.bhphotovideo.com/c/product/1234027-REG/sigma_302965_30mm_f_1_4_dc_dn.html
45mm (35mm Equivalent)
Aperture Range: f/1.4 to f/16
Three Aspherical Surfaces
One High-Refractive Index Element
Super Multi-Layer Coating
Stepping AF Motor
Rounded 9-Blade Diaphragm
TSC Construction, Brass Bayonet Mount
Another world first zoom is the 50-100mm f/1.8 DC HSM Art for DSLRs which provides shooters with an equivalent focal length of 75-150mm, or 80-160mm when used on Canon's APS-C bodies. Wearing Sigma's high-end Art title, the 50-100mm aims to deliver excellent optical performance that can rival prime lenses, meaning this one lens can replace three common prime focal lengths: 85mm, 100/105mm, and 135mm. Incorporating Art line innovations, the lens features three F Low Dispersion (FLD) and one Special Low Dispersion (SLD) element as well as one high-refractive index and high-dispersion glass element to keep aberration to an absolute minimum. All this combines nicely with the fast and constant f/1.8 for shallow depth-of-field effects with high resolution.
The 50-100mm lens also features a redesigned and improved Hyper Sonic Motor (HSM) that is 30% slimmer for fast and accurate movements. It also has a polycarbonate diaphragm made with fluorine and blades that feature carbon feather film for smooth and consistent operation. Another professional design element of the lens is the internal focusing and zoom operation, meaning the lens does not extend or retract during use, preventing intrusion of water and dust as well as ensuring proper balance. Additionally, it has a tripod foot for stability when using a support system and will be available in Canon EF, Nikon F, and Sigma SA mounts.
Sigma 50-100mm f/1.8 DC HSM Art Lens for Canon EF
http://www.bhphotovideo.com/c/product/1234029-REG/sigma_693954_50_100mm_f_1_8_dc_hsm.html
Canon EF Mount/APS-C Format
80-160mm (35mm Equivalent)
Aperture Range: f/1.8 to f/16
One SLD and Three FLD Elements
One High-Refractive Index Element
Super Multi-Layer Coating
Hyper Sonic AF Motor
Internal Zoom and Focus; MF Override
Rounded 9-Blade Polycarbonate Diaphragm
Fixed, Rotating Tripod Collar
B&H Photo Video is an authorized Sigma dealer, with the most up-to-date Sigma product information, product pricing and promotional offers.
About B&H Photo Video
As the world's largest source of photography, video, audio, and the latest trending technologies, including drones, virtual reality, and 3D Printers, B&H Photo Video is known worldwide for its attentive, knowledgeable sales force, excellent customer service, and fast, reliable shipping. Visitors to the website can access a variety of enlightening articles and educational videos. B&H has been satisfying customers worldwide for over 40 years. 
Latest Trending Technologies
Wearable Technology: http://www.bhphotovideo.com/c/browse/wearable-tech/ci/24005/N/3957447225
Virtual Reality: http://www.bhphotovideo.com/c/browse/360-spherical-virtual-reality-production/ci/29185/N/3705627361
Drones: http://www.bhphotovideo.com/c/browse/aerial-imaging/ci/27989/N/3765401970
Unlocked Cell Phones: http://www.bhphotovideo.com/c/buy/smartphones/ci/24039/N/3955685938
Smart Watches: http://www.bhphotovideo.com/c/buy/smart-watches/ci/24033/N/3957447224
Customers making purchases on the B&H website can now make a split payment with multiple credit cards, a useful feature for those with limited credit on their individual cards. Previously, this method of payment was only available to customers when purchasing by phone or in store.
Many items can now be ordered online and picked up at our NYC Superstore. Add any qualifying items to your shopping cart and select STORE PICKUP. You will then have an opportunity to indicate who will be making the pickup, if it is someone other than yourself. You'll receive an email (up to 45 minutes) after completing your order, indicating that your order is ready for pickup at the B&H SuperStore.
The B and H YouTube Channel has an unmatched wealth of educational photographic content. Our entertaining and informative videos feature product overviews from our in-house specialists, as well as photography industry experts. You can even view the B&H Event Space presentations from many of the world's foremost photographers and interviews with some of photography's most dynamic characters. Tap into this exciting resource by subscribing to the B&H YouTube Channel here. In addition to these videos, the B&H Explora blog presents new product announcements, gear reviews, helpful guides, and tech news written by product experts and industry professionals.
When you're in Manhattan, take a tour of the B&H Photo SuperStore, located at 420 Ninth Avenue. The expo continues all year round in the camera kiosks at B&H. Featuring the newest cameras, the kiosks are manned by manufacturer representatives, who are there to guide you and demonstrate the latest photographic technology. With hundreds of products on display, the B&H Photo SuperStore is the place to test-drive and compare all the latest technology gear.
Image Available: http://www.marketwire.com/library/MwGo/2016/2/28/11G084931/Images/Sigma_50-100mm_HSM_ART_Lens-5466776b93949b63861e9087b1d71158.jpg
Image Available: http://www.marketwire.com/library/MwGo/2016/2/28/11G084931/Images/Sigma_30mm_with_hood-0f5cebce358e8e1d9173fab601a8a81e.jpg
Image Available: http://www.marketwire.com/library/MwGo/2016/2/28/11G084931/Images/Sigmas_Lenses-1a0526c4af6ca787b4325d9f1e24d916.jpg
Image Available: http://www.marketwire.com/library/MwGo/2016/2/28/11G084931/Images/sigma_302965_30mm_f_1_4_dc_dn_BH_photo-a6b14ce1f2dfbe03972d14e7cfc718a2.jpg
Henry Posner
B&H Photo Video
212-615-8820
http://www.bhphotovideo.com/