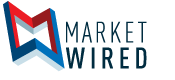 Canon Announces Lenses and Speedlites Savings; More Info B&H Photo
Canon Now Offers Instant Savings on Many Lenses and Speedlite Flashes at B&H Photo Video
/EINPresswire.com/ -- NEW YORK, NY--(Marketwired - February 28, 2016) - B&H Photo is pleased to share with the photography community the updated Canon instant savings rebate promotions which includes the Canon EF 400mm f/5.6L USM lens.
The EF 400mm f/5.6L USM Lens a high-performance telephoto prime lens designed with portability and easy handling in mind. One super UD-glass element and one UD-glass element minimize aberrations and result in sharp pictures. The lens also has a built-in hood and a detachable tripod mount.
Canon EF 400mm f/5.6L USM Lens
http://www.bhphotovideo.com/c/product/12129-USA/Canon_2526A004_400mm_f_5_6L_USM_Autofocus.html 
EF Mount L-Series Lens
Aperture Range: f/5.6-32
Super UD and UD Glass Elements
Ultrasonic Autofocus Motor
Manual Focus Override
Minimum Focus Distance: 11.5'
Focusing Range Limiter
Detachable Tripod Collar
Built-in Lens Hood
77mm Filter Diameter
The EF 50mm f/1.4 USM Lens from Canon is a standard length lens featuring superb quality and portability. Its f/1.4 maximum aperture makes it very effective in low light situations and able to provide shallow depth of field focus. Two high-refraction lens elements and new Gaussian optics eliminate astigmatism and suppress astigmatic difference. Its ultrasonic autofocus motor (USM) enables fast, smooth and silent autofocus action and full-time manual focus override allows for the precision of manual focus even in One Shot AF mode.
http://www.bhphotovideo.com/c/product/12140-USA/Canon_2515A003_50mm_f_1_4_USM_Autofocus.html
EF Mount Lens
Aperture Range: f/1.4-22
Two High Refraction Lens Elements
Gaussian Optics Eliminate Astigmatism
Ultrasonic Autofocus Motor
Manual Focus Override
Infrared Index
Minimum Focus Distance: 17.8"
Filter Thread Diameter: 58mm
The EF 85mm f/1.8 USM Lens from Canon is a highly practical medium telephoto prime lens ideal for a range of applications including portraiture. Its fast f/1.8 maximum aperture is effective in low light and ideal for shallow depth of field focus control.
Canon EF 85mm f/1.8 USM Lens
http://www.bhphotovideo.com/c/product/12182-USA/Canon_2519A003_85mm_f_1_8_USM_Autofocus.html
EF Mount Lens
Aperture Range: f/1.8-22
Ultrasonic Focus Motor
Internal, Rear Focusing System
Distance Scale
Minimum Focus Distance: 2.8'
58mm Filter Thread Diameter
View all about the Canon Lenses and Speedlites rebate http://www.bhphotovideo.com/c/promotion/10402/canon-lenses-speedlites-savings.html
B&H Photo Video is an authorized Canon dealer, with the most up-to-date Canon product information, product pricing and promotional offers.
About B&H Photo Video
As the world's largest source of photography, video, audio, and the latest trending technologies, including drones, virtual reality, and 3D Printers, B&H Photo Video is known worldwide for its attentive, knowledgeable sales force, excellent customer service, and fast, reliable shipping. Visitors to the website can access a variety of enlightening articles and educational videos. B&H has been satisfying customers worldwide for over 40 years. 
Latest Trending Technologies
Wearable Technology: http://www.bhphotovideo.com/c/browse/wearable-tech/ci/24005/N/3957447225
Virtual Reality: http://www.bhphotovideo.com/c/browse/360-spherical-virtual-reality-production/ci/29185/N/3705627361
Drones: http://www.bhphotovideo.com/c/browse/aerial-imaging/ci/27989/N/3765401970
Unlocked Cell Phones: http://www.bhphotovideo.com/c/buy/smartphones/ci/24039/N/3955685938
Smart Watches: http://www.bhphotovideo.com/c/buy/smart-watches/ci/24033/N/3957447224
Customers making purchases on the B&H website can now make a split payment with multiple credit cards, a useful feature for those with limited credit on their individual cards. Previously, this method of payment was only available to customers when purchasing by phone or in store.
Many items can now be ordered online and picked up at our NYC Superstore. Add any qualifying items to your shopping cart and select STORE PICKUP. You will then have an opportunity to indicate who will be making the pickup, if it is someone other than yourself. You'll receive an email (up to 45 minutes) after completing your order, indicating that your order is ready for pickup at the B&H SuperStore.
The B and H YouTube Channel has an unmatched wealth of educational photographic content. Our entertaining and informative videos feature product overviews from our in-house specialists, as well as photography industry experts. You can even view the B&H Event Space presentations from many of the world's foremost photographers and interviews with some of photography's most dynamic characters. Tap into this exciting resource by subscribing to the B&H YouTube Channel here. In addition to these videos, the B&H Explora blog presents new product announcements, gear reviews, helpful guides, and tech news written by product experts and industry professionals.
When you're in Manhattan, take a tour of the B&H Photo SuperStore, located at 420 Ninth Avenue. The expo continues all year round in the camera kiosks at B&H. Featuring the newest cameras, the kiosks are manned by manufacturer representatives, who are there to guide you and demonstrate the latest photographic technology. With hundreds of products on display, the B&H Photo SuperStore is the place to test-drive and compare all the latest technology gear.
Image Available: http://www.marketwire.com/library/MwGo/2016/2/28/11G084929/Images/Canon_2530A004_Telephoto_EF_300mm_f_4_0L_128043274-b7aad0e828558af1bb20b3b7780754c4.jpg
Image Available: http://www.marketwire.com/library/MwGo/2016/2/28/11G084929/Images/Canon_EF_400mm_lens-3f22f4840d73ac4b88141a826d333c48.jpg
Image Available: http://www.marketwire.com/library/MwGo/2016/2/28/11G084929/Images/Canon_2515A003_50mm_f_1_4_USM_Autofocus_1266256929-e4b45a9ca7d3ab94b602228232303f53.jpg
Image Available: http://www.marketwire.com/library/MwGo/2016/2/28/11G084929/Images/Canon_2519A003_85mm_f_1_8_USM_Autofocus_1266943629-18150f79e5f9a917bbc848bea3be8831.jpg
Henry Posner
212-615-8820
http://www.bhphotovideo.com/