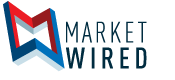 Newalta Announces Date for Fourth Quarter and Year End 2015 Results and Conference Call
/EINPresswire.com/ -- CALGARY, ALBERTA -- (Marketwired) -- 02/23/16 -- Newalta Corporation (TSX: NAL) will issue its results for the fourth quarter of 2015 on Wednesday, March 2, 2016 after the market closes. Newalta will hold a conference call to discuss its results on Thursday, March 3, 2016 at 11:00 a.m. Eastern Time (9:00 a.m. Mountain Time).
Newalta's management will review financial results for the fourth quarter and year end of 2015. The call will be hosted by John Barkhouse, President and CEO, Mike Borys, Executive Vice President and CFO, and Linda Dietsche, Vice President, Finance.
To participate in the teleconference, please call 416-340-2220 or toll free 866-225-6564. To access the simultaneous webcast, please visit www.newalta.com.
For those unable to listen to the live call, a taped broadcast will be available at www.newalta.com and, until midnight on Thursday, March 10, 2016, by dialing 800-408-3053 and using pass code 4123055.
Newalta is a leading provider of innovative engineered environmental solutions that enable customers to reduce disposal, enhance recycling and recover valuable resources from oil and gas exploration and production waste streams. We simplify the critical challenges of sustainable environmental practices through the use of advanced processing capabilities deployed through a differentiated business model. We serve customers onsite directly at their operations and through a network of locations throughout North America. Our proven processes and excellent record of safety make us the first-choice provider of sustainability-enhancing services for oil and gas customers. With a highly skilled team of people, a two-decade track record of innovation and a commitment to commercializing new solutions, Newalta is positioned for sustained future growth and improvement. We are Sustainability Simplified™. Newalta trades on the TSX as NAL. For more information, visit www.newalta.com.
Contacts:
Newalta Corporation
Anne M. Plasterer
Executive Director, Investor Relations
(403) 806-7019