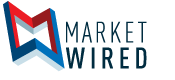 Ascent Solar Common Stock to Transition From NASDAQ to OTCQB Venture Market
/EINPresswire.com/ -- THORNTON, CO -- (Marketwired) -- 02/23/16 -- Ascent Solar Technologies, Inc. (NASDAQ: ASTI), a developer and manufacturer of state-of-the-art, flexible thin-film photovoltaic modules integrated into the Company's EnerPlex™ series of consumer products, announced today that on February 23, 2016, the Company was notified by The NASDAQ Stock Market LLC ("NASDAQ") that its pending appeal before the NASDAQ Listing Qualifications Hearing Panel had been denied, and that trading in the Company's common stock will be suspended on NASDAQ effective with the open of business on Thursday, February 25, 2016.
The Company has been approved for trading on the OTCQB® Venture Market, operated by OTC Markets Group Inc., and expects its common stock to begin trading on OTCQB effective February 25, 2016 under its current trading symbol "ASTI." Beginning Thursday, February 25, 2016, investors will be able to view real-time best bid and ask quotes for "ASTI" at http://www.otcmarkets.com and through most online broker websites.
This transition to the OTCQB market does not affect the Company's business operations, and the implementation of a reverse stock split is not required for the trading of the Company's common stock to transition to OTCQB. The Company will continue to file periodic and certain other reports with the Securities and Exchange Commission under applicable federal securities laws.
About Ascent Solar Technologies and EnerPlex:
Ascent Solar Technologies, Inc. is a developer of award winning thin-film photovoltaic modules with substrate materials that are more flexible, versatile and rugged than traditional solar panels. Ascent Solar modules can be directly integrated into consumer products and off-grid applications, as well as aerospace and building integrated applications. EnerPlex is the Company's brand of consumer products and is a division of Ascent Solar. Ascent Solar and EnerPlex are headquartered in Thornton, Colorado. For more information, go to www.goenerplex.com and www.ascentsolar.com.
Forward-Looking Statements:
Statements in this press release that are not statements of historical or current fact constitute "forward-looking statements." Such forward-looking statements involve known and unknown risks, uncertainties and other unknown factors that could cause the Company's actual operating results to be materially different from any historical results or from any future results expressed or implied by such forward-looking statements. In addition to statements that explicitly describe these risks and uncertainties, readers are urged to consider statements that contain terms such as "believes," "belief," "expects," "expect," "intends," "intend," "anticipate," "anticipates," "plans," "plan," to be uncertain and forward-looking. The forward-looking statements contained herein are also subject generally to other risks and uncertainties that are described from time to time in the Company's filings with the Securities and Exchange Commission.
Contact:
Ascent Solar Technologies
Investor Relations

PCG Advisory Group
Media Relations
Sean Leous
sleous@pcgadvisory.com
+1 646 863-8998

Investor Relations
Adam Holdsworth
adamh@pcgadvisory.com
+1-646-862-4607