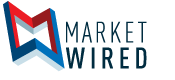 Seismic Opens San Francisco Office, Expands Presence in New York City
San Francisco Location Marks the Sixth Office for the Company, and the New York City Office Will Accommodate Growing Local Employee Headcount
/EINPresswire.com/ -- SAN DIEGO, CA -- (Marketwired) -- 02/23/16 -- Seismic, the leading end-to-end sales enablement solution, today announced the opening of its San Francisco office, placing the company firmly at the center of one of its fast-growing customer bases: hi-tech enterprises. Seismic also announced that they have relocated to a larger office space in New York City to accommodate a growing staff devoted specifically to servicing the company's financial services customers.
"Our new office locations represent the wide array of organizations that have a need for a robust, enterprise-grade sales enablement solution such as ours in order to best align and deliver content at every stage of the engagement lifecycle," said Doug Winter, CEO of Seismic. "As Seismic continues to grow, these new offices will allow us to stay in close contact with our current customers in those markets while also expanding our presence in two of the country's major and preeminent business locales."
To support Seismic's expanded presence and customer numbers -- a number that doubled in 2015 -- Seismic has also announced a host of new open positions at the company. The positions include: Content Marketing Manager - Financial Services Vertical, Enterprise Sales Representative, Sales Engineer, and Solutions Consultant. New staff members will join a team with an employee headcount numbering 145, up from 66 in February 2015. In 2015, Seismic experienced 120 percent growth, the third consecutive year of 120 percent growth or more.
Seismic's new San Francisco office is located at 995 Market St., 2nd Floor, San Francisco, CA 94103, and the New York City location is at 261 Madison Ave., 10th Floor, New York, NY 10016.
Find a full list of Seismic's locations here, as well as a list of current openings in locations across the country here.
About Seismic
Seismic is the leading end-to-end sales enablement solution that increases sales productivity and marketing effectiveness by delivering the right content at the right time on any device. By creating, customizing and analyzing sales materials with Seismic, customers dramatically increase time spent selling and improve win rates. With offices in San Diego, Boston, New York City, Chicago, San Francisco, and Melbourne, Seismic is privately held by its three-time serial entrepreneur executive team and investment firms JMI Equity and Jackson Square Ventures.
Media Contact
Jason Fidler
Seismic
978-505-9148
Email Contact