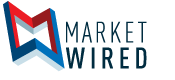 Fundy Software Founder Andrew "Fundy" Funderburg to Speak at WPPI 2016
Funderburg to Address How "Following Your Heart" Will Result in Better Print Albums, Reduced Workflow and Happier Clients
/EINPresswire.com/ -- PORTLAND, OR -- (Marketwired) -- 02/23/16 -- Fundy Software, creator of Fundy Designer, the only template-free, full suite of design solutions for the professional photographer, today announced that founder and wedding photographer Andrew "Fundy" Funderburg will be the featured speaker for "Be More Fulfilled Shooting for the Story," a Master Class offered at WPPI Wedding and Portrait Photography Conference + Expo 2016, being held March 7-9 at the MGM Grand Las Vegas. His Workflow presentation is scheduled for Tuesday, March 8 at 1:00 p.m.
During this two hour long interactive discussion, Fundy will show how photographers can take what they've learned watching movies and television to become expert story tellers. He'll suggest that simply following the emotion of a scene can lead to shooting better stories, making album and wall art design easier and more profitable.
Andrew "Fundy" Funderburg, -- photography expert and industry visionary -- has a passion for people, capturing emotions and telling their stories through print. He is the creator of the Fundy Design Suite software platform and the founder of Fundy Software. Fundy speaks four languages fluently, holds a BA degree in English Literature from the University of Oregon, was a former Peace Corps volunteer in the Republic of Moldova, an Iron Chef Photographer in Japan, and has traveled the outer reaches of the planet preaching about the power for printed photography.
Visitors to WPPI 2016 can view a demo of Fundy Designer 7.0 during regular Expo hours at the Marquee Ballroom, Booth #1325.
About Fundy Software
Founded in 2008, Portland, Oregon-based Fundy Software is the creator of Fundy Designer, a professional suite for professional photographers. It's the only template free solution available that provides photographers the creative freedom to design, sell, proof and print, all in one application. Fundy Designer enables photographers to express their artistic vision within a fast, fun and powerful ecosystem. Visit www.fundydesigner.com
Media Contact

Jeff Denenholz
For Fundy Software
206-437-9810
Email Contact